Among the ranks of the many forgotten silent actors and actresses who specialized in similar kinds of dramatic roles or comic "types," there were a few who were a little more unique. One was the actress Josephine Workman, aka "Princess Mona Darkfeather," who (believe it or not) wasn't actually an Indian princess and whose possible American Indian ancestry is a big question mark. But for much of the 1910s she was very popular among the moviegoing public–and, she was certainly a part of the development of the Western genre.
Mona–or rather, Josephine M. Workman–was born on January 13, 1882 in Los Angeles. Her large family (she had 6 siblings) lived in the Boyle Heights neighborhood, which was experiencing an economic boom at the time. Her father Joseph was English, and her mother Josephine had Scottish and South American ancestry. Any actual American Indian blood is difficult to confirm, although there's a possibility that she had a tad from her grandmother's side. She would later claim to be descended from an "aristocratic Spanish family who came to this country many years back" (silent stars simply never had ancestors who were goat farmers or coal miners, you see, only "aristocratic" family trees would do). Mona's parents separated when she was 10, and she would live with her mother.
Her entry into the magical world of moving pictures was rather innocuous. In 1909 she saw a newspaper ad for Bison Motion Pictures, which called for "Spanish type" girls who could play "Indian maidens." Although she reportedly had no acting experience, she needed money and had the tan complexion the studio required, so she decided to answer the ad. She was hired and was immediately put to work as a lead making short dramas with titles like A Cheyenne's Love for a Sioux (1910), White Fawn's Peril (1911) and An Apache Father's Vengeance (1913). (Along with titles that haven't aged well, such as The Red Girl's Sacrifice, 1913). Whether she was christened Princess Mona Darkfeather when she joined the studio or whether it was a character name that stuck is hard to determine.
While Mona's career started in those early days of cinema when many actors weren't always given credits, Bison started featuring her screen name in film titles very quickly, starting with her fifth film Darkfeather, the Squaw (1911). While she would have the occasional Spanish or Hawaiian role, she would nearly always play Indian maidens throughout the next few years, usually of the Apache or Sioux tribes.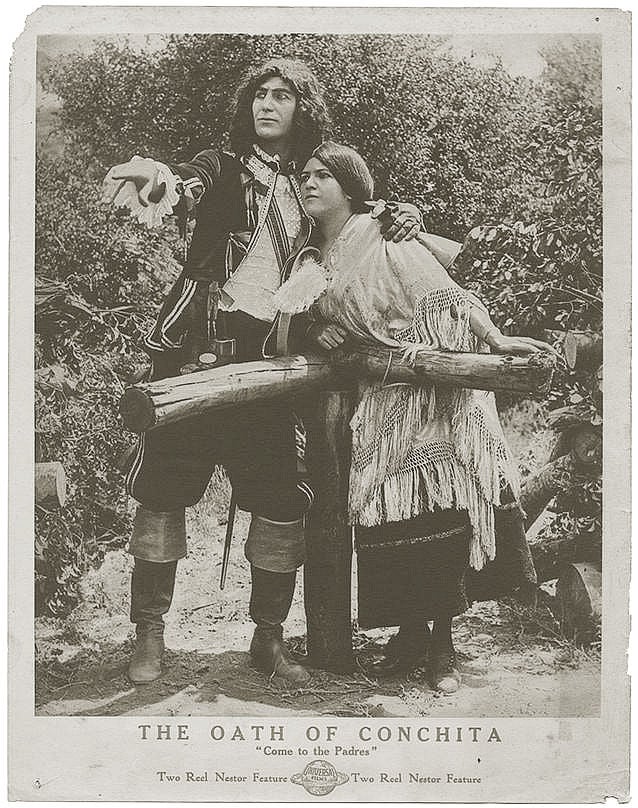 "Indian films," as they were called, were their own genre in the early 1910s, and had an exotic appeal to many early moviegoers from around the world. Around 100 of these films were released each year from 1910 to 1913 alone. Contrary to what you might expect from the era, American Indians were often portrayed sympathetically, as noble figures unfairly treated by whites. (D.W. Griffith's The Red Man's View, 1909, and The Massacre, 1912, are a couple examples.) They tended to be romanticized and were usually played by white actors, but studios also recruited members of Indian tribes as extras. Actual American Indian leads were rare, the most prominent being James Young Deer and Red Wing.
Mona's heroines were often the daughters of tribal chiefs, and often the focus of romantic rivalries. Sometimes culture clashes were the theme of her films, such as in The New Medicine Man (1914)  where her sweetheart returns from a college wearing a suit and derby instead of traditional garb.  At times her character would befriend white settlers, coming to their aid during violent clashes with tribes. Mona would eventually have a well-trained pony named Comanche, which she rode bareback during exciting dashes to the rescue.
In the early part of her career she was touted as a full-blooded Seminole "Indian princess"–or at least, the press was allowed to assume she was full-blooded. Once she started conducting interviews, however, she would cheerfully say she was actually Spanish–but always insisted she had been inducted into a real tribe. Depending on the interview, it was either the Blackfoot tribe headed by Chief Big Thunder, or the Arapahoe lead by Chief Rising Sun. She would also claim to have lived among a few of these southern California tribes for at least two years, where she "got their interest and good will, and soon learned their languages and customs." (She must've been a mighty fast learner.) A syndicated story brazenly proclaimed:
Princess Mona's quest for knowledge of tribal lore caused her to live among the Blackfeet, who reside in Montana; the Pueblos in Mexico; with Chief Isaac's tribe of Moosehide Indians in Alaska, while she has visited every totem pole in that northern territory from Ketchikan to Kiukiuk and attended services in the famous Indian Church, located at Nulatta, Alaska…Miss Darkfeather's portrayals are clad with authenticity such as is not found in the characterization of white players who attempt Indian roles.
Mona was a prolific star in the 1910s, and churned out films not only for Bison but for Kalem and Universal. She also appeared in a Centaur serial about the adventures of Stanley the African Explorer. She was Cecil B. DeMille's first choice to play Nat-u-ritch in his feature The Squaw Man (1914), although she wasn't able to spare enough time for it. Pictures of her nearly always included the traditional Indian clothing she wore onscreen, which was often quite intricate.
A fan poem sent to the December, 1913 issue of Motion Picture Story Magazine captures her popularity:
My darling Princess Mona,
My heart is in a whirl.
I love to watch your acting,
you pretty little girl.
Why, Marlowe is forgotten,
And you have won the day;
You're great–and with the Movies
I hope you'll always stay.
But when I pay a nickel
To see your smiling face,
You kiss the picture hero,
And let him take my place!
Offscreen Mona was active and outgoing, happy to talk about her singular career.  "I love [acting] and wouldn't do anything else even if I could," she told Movie Pictorial in 1914. "About the only other thing I could do would be to sing in musical comedy…But I could never stand the indoor life and the inactivity. Besides, what would Comanche say?" She was also noted for having a large collection of American Indian jewelry, blankets, and clothing, much of which was said to have been gifted to her by various tribes.
She would retire from the screen in 1917. Indian films as a genre had grown less popular throughout the 1910s, eventually being absorbed into the general Western genre. Mona would then appear on the stage throughout 1918 before retiring from performing for good. She was married several times, but had no children. Her first marriage was to director Frank E. Montgomery in 1912. They would divorce after a couple years, and Mona would marry banker Alfred Wessling. After divorcing Wessling in 1935, in 1937 Mona and Frank reunited and got married again. They told the press, "It's like being married for the first time." They would stay together until Frank's death in 1944.
Mona would live in the Echo Park neighborhood of Los Angeles until her death in 1977 at age 95. She died as a ward of the state, having lost contact with relatives. Her film work long forgotten, she was buried in an unmarked grave at Holy Cross Cemetery in Culver City, California.
But her story doesn't quite end there.  Mona's great-nephew Doug Neilson, who remembered meeting her a couple times when he was a boy, became fascinated by her story. In 2014 he had a grave marker installed, simply reading:
Josephine M. Workman
"Princess Mona Darkfeather"
January 13 1882 – September 3 1977
—
Sources:
"Mona Darkfeather Can Play Indian Because She Is One." Daily Times (Davenport, IA), July 9, 1914.
"Montgomerys Wed Again After 9 Years." Akron Beacon Journal, Dec. 24, 1937.
"Chats with the Players." Motion Picture Magazine, April 1914, p. 112.
Willis, Richard. "Mona Darkfeather: A Daring Movie Princess." The Movie Pictorial, June 13, 1914.
Birchard, Richard S. Early Universal City. Chicago: Arcadia Publishing, 2009.
Bowser, Eileen. The Transformation of Cinema: 1907-1915. New York: Charles Scribner's Sons, 1990.
http://www.pbs.org/americanfamily/eastla.html
https://homesteadmuseum.wordpress.com/2016/07/10/museum-director-musings-princess-mona-darkfeather/
http://lantern.mediahist.org/
http://www.imdb.com/
https://en.wikipedia.org/wiki/Mona_Darkfeather