Happy 2018, everyone! Now that 2017 is officially  behind us, once again it's time to recap the various silent film-related discoveries, restorations, events, DVD/Blu-ray/book releases, etc. from the past 12 months.
Now, I normally keep a running file of these kinds of stories which I update whenever they catch my eye. A couple months ago, however, my 9-year-old laptop breathed its last (or maybe it drowned–I kind of spilled water all over its keyboard). I had copies of nearly every file I owned backed up online–EXCEPT for, you know, a couple irreplaceable things like my 2017 film news file. Yes, about 15 dumb memes were safely tucked away but NOT THAT FILE. So forgive me if I missed anything absurdly obvious–I tried my best to get caught up again!
Discoveries and Restorations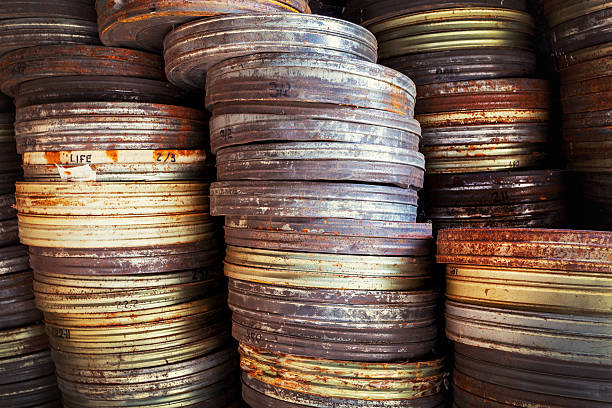 In March the San Francisco Silent Film Festival announced the discovery of 23 minutes of Now We're in the Air (1927), a formerly lost Louise Brooks film that starred Wallace Beery and Raymond Hatton. It was discovered in the Czech Národní filmový archiv (the Czech Republic's National Film Archive). A traditional tinting method was used to restore the fragment's original color.
In April the film Secrets of the Night (1924), a comic murder mystery starring  Madge Bellamy, James Kirkwood, and Zasu Pitts, was discovered in a collection belonging to Ontario resident Richard Scott. The collection had been in Scott's family since the late 1940s, when a Winnipeg department store had decided to get rid of its rental films. After about 30 years of storing them in his basement, Scott decided to donate the films to the University of Toronto's Media Commons department, which was able to identify and restore the feature.
In July The Vitaphone Project uncovered about 10 minutes' worth of Technicolor nitrate fragments from musicals Show of Shows, Sally, On with the Show and Gold Diggers of Broadway (all 1929). The fragments had been discovered in England, and they were likely once used for toy projectors.
In August the International Buster Keaton Society announced it had scored a collection of photos, notes and memorabilia that had once belonged to Buster himself. It had been loaned to writer Rudi Blesh for his biography Keaton, but had never been returned. Hopefully fans will get a peek at some of the contents in the near future!
In October the George Eastman Museum revealed it had received and restored a collection of 18 rare Lumière films that were dated from 1896 to 1903. The films made their debut at the 2017 Pordenone Silent Film Festival.
In November CineMuseum LLC announced its amazing recent acquisition of the Maurice Zouary estate, which includes the rights and titles to the short comedies of the 1929-1938 Educational Films library. The estate owned the sound comedies of many legendary performers, including Buster Keaton, Harry Langdon, Shirley Temple, Lloyd Hamilton, Bob Hope, Edgar Kennedy, Ford Sterling, etc. CineMuseum also acquired the estate's actual motion picture archive, which includes three tons of negatives–some unidentified)=. These are to be identified, restored and made available in the future!
In December archaeologists announced the discovery of a 300-pound sphinx head, found buried in the Guadalupe-Nipomo Dunes in California…which had been a prop in Cecil B. DeMille's The Ten Commandments (1923).
Resting in Peace
On January 31, film preservationist David Shepard passed away from inoperable cancer. Shepard was a giant in the world of silent film restoration, responsible for the restorations of Intolerance, The Navigator, Man With a Movie Camera, The Gold Rush, The Cabinet of Dr. Caligari, The Cheat, and countless others. To say that we owe him one is an understatement.
Richard Schickel, film critic for Time magazine for several decades and author of numerous books on film (including D.W. Griffith: An American Life), died February 18 after suffering multiple strokes. Along with being a prolific writer he also appeared in many documentaries and contributed a number of commentary tracks to classic films.
Maud Linder, the only child of early silent comedy pioneer Max Linder, died on October 25 at age 93. She worked hard throughout her life to keep her father's legacy alive, finding and preserving many of his films and making them accessible to the public.
Film archivist Stephen Parr passed away on October 24 at the age of 63, possibly due to complications from Parkinson's disease. Parr was the founder of Oddball Films, a stock footage company with a huge collection of rare and unusual films.
Classic movie fans around the world were saddened at the passing of Robert Osborne, long-time host of Turner Classic Movies. Osborne got his start as a contract actor for Desilu Studios, and would eventually work as a journalist, columnist, entertainment reporter, and then, of course, television host. He retired in 2016.
Lois Laurel Hawes, the only daughter of the great Stan Laurel, passed away on July 28 at the age of 89 after a long illness.
While he became a performer long after the silent era ended, Jerry Lewis was perhaps our last living link to the comedy of the Golden Age of Hollywood–which was certainly indebted to the humor of silent comedy and vaudeville. He passed away at age 90 on August 20.
Blu-ray/DVD Releases
Grapevine Video, once more gracing our movie collections with its DVDs of many rare silents, has released Desert Greed (1926), Brothers (1929), The Virginian (1923), Dangerous Hours (1919), and Miss Lulu Bett (1921), among others.
Flicker Alley had a few big releases this year. The rare and controversial Behind the Door (1919) was unleashed upon the world (I predict that your future Halloweens won't be complete without it). They also released the useful and fascinating collection Early Women Filmmakers: An International Anthology, and the beautiful modern-day silent London Symphony (2017). And not too long ago they unveiled their wonderful 2K restoration of The Lost World (1925), which includes 8 minutes of newly-discovered footage (yup, discovered after all these years! Love it when that happens).
Film historian Eric Grayson's painstaking restoration of Little Orphant Annie (1918), starring Colleen Moore, is now available on Amazon. The film includes a brand-new score by Ben Model, two commentary tracks, a booklet, and more.
Olive Films, which works to make classic, foreign, and independent films available on DVD,  released the William S. Hart feature Wagon Tracks (1919). It was restored from an original nitrate print that had been preserved by the Library of Congress.
The always top-notch Undercrank Productions held some more successful Kickstarters this year, this time releasing the Marion Davies features When Knighthood Was in Flower, Beauty's Worth, and The Bride's Play (all 1922), as well as creepy occult-themed drama Whispering Shadows (1921) and a collection of the three early Lon Chaney features A Mother's Atonement (1915), If My Country Should Call (1916), and The Place Beyond the Winds (1916).
Kino-Lorber released Blu-rays of The Sheik and Son of the Sheik, to the gratitude of the world. They also released dramatic Emil Jannings feature Variete (1925) and the Gloria Swanson vehicle Zaza (1923). And we can't forget their newly restored and scored version of Louise Brooks classic Beggars of Life (1928).
Milestone Films released a DVD set of the documentary Champion: A Story of America's First Film Town, which covers the history of filmmaking in Fort Lee, New Jersey.
Mind Pilots Media released the documentary John Bunny: Film's First King of Comedy, written and directed by historian Tony Susnick. It's an informing and entertaining labor of love that is a great addition to any silent comedy fan's library.
The 10-chapter serial The Mysterious Airman was made available by The Sprocket Vault. It was remastered using the sole remaining tinted print.
And last but not least, a high-definition restoration of Hitchcock's The Lodger (1926) is now part of the hallowed Criterion Collection.
New Books
Amid the fine crop of film books this year, my favorite was Steve Massa's Slapstick Divas: The Women of Silent Comedy. An amazing achievement, this thick volume has biographies and info on virtually every female silent comedy performer you can think of–and many you've never heard of. It's an essential for every classic comedy fan's library.
The new biography The Man Who Made the Movies: The Meteoric Rise and Tragic Fall of William Fox by Vanda Krefft has been receiving rave reviews. The product of 10 years of research, Krefft's book reveals the fascinating story of one of our most important–and most neglected–early movie moguls.
Pola Negri fans have a new book to add to their collections: Pola Negri: The Hollywood Years by Tony Villecco. Its main focus is on Negri's films in Hollywood, and the actress herself is presented in a very balanced way–always refreshing to see.
Silent comedy fans will be happy to know that a new biography about Max Linder is available–Max Linder: Father of Film Comedy by Snorre Smári Mathiesen. Also a product of 10 years of research, the book takes care to emphasize Linder's stature in silent comedy history and includes filmography and a number of photos.
They will also be happy to hear about James Neibaur's book The W.C. Fields Films, a film-by-film analysis of the great comedian's onscreen work. It's not only perfect for Fields newbies, but it's an enlightening and rewarding read for his current fans.
Dan Van Neste's The Magnificent Heel: The Life and Films of Ricardo Cortez covers the life and career of this 1920s "Latin lover." Successful in both silents and talkies, Cortez co-starred with legends like Bette Davis and Lon Chaney and was directed by big names such as D.W. Griffith. He became one of cinema's most talented "heavies" and Neste's book certainly does his life and career justice.
Even cinephiles don't always know that a number of early film studios weren't just on the East Coast, but in Jacksonville, Florida–and very few people know there were also studios in St. Augustine from 1906-1926. Thomas Graham's Silent Films in St. Augustine sheds light on this obscure era of film history, and is sure to interest any hardcore silent era lover.
The Silent Films of Marion Davies by Edward Lorusso gives the history and trivia behind each of Davies's films, both lost and available, and includes a large number of rare images, posters, lobby cards, and the like. An essential for any Davies fan.
Thomas Reeder published the refreshingly unbiased Mr Suicide: Henry "Pathé" Lehrman and the Birth of Silent Comedy. Lehrman, a silent comedy director, has often been maligned over the years or dismissed as a minor figure, but Reeder takes a fresh look at his life and career and places them in their proper contexts.
National Film Registry Awesomeness
Of the 25 films added to the National Film Registry in 2017, three of them were silents:
He Who Gets Slapped (1924),
Interior New York Subway, 14th Street to 42nd Street (1905), and
The Sinking of the Lusitania (1918).
That's a couple fewer than last year, when four films and a film collection were added, so hopefully 2018 will bring in an extra big crop!
Other News
2017 marked 100 years since Buster Keaton first stepped in front of a movie camera. As part of this milestone's recognition, the International Buster Keaton Society held a successful crowdfunding campaign to install a brand-spanking-new memorial plaque on the corner of Lillian Way and Eleanor Avenue in Los Angeles–the very block where the Keaton studio used to stand (which was also formerly the Chaplin studio). The current plaque is not only on the wrong street corner (!) but is difficult to read. The new bronze plaque will be a vast–and beautiful–improvement!
6 films preserved by the EYE Filmmuseum were added to the National Film Preservation Foundation's website:  Flaming Canyons (1929), A Model Husband (1915), Making High-Grade Paper (1914), Patsy's Elopement (1915), The Dairy Industry and the Canning of Milk (1917), and A Trip through the Lassen Volcanic National Park (1918).
Speaking of NFPF, it recently made available 102 of the many sponsored films covered in the 2006 book The Field Guide to Sponsored Films by Rick Prelinger. Around 300,000 "sponsored" films were made back in the day, funded by schools, businesses, religious groups, political organizations, etc. The films' dates range from the 1960s all the way back to the 1890s. Definitely check them out!
—
Any stories you'd like to add or share? Anything big I missed? Feel free to comment below! And here's to good things to come in 2018!