…That is, the San Francisco Silent Film Festival, which starts May 30. And yes, I'M COMING BACK, BABY!!
Last year, as some readers may remember, I had to skip the event due to a family vacation abroad claiming most of my travel funds. But this year, I'm making up for it–I'll be returning to the Castro theater for the entire beautiful festival, and am planning on attending every showing if I possibly can. I might add that the festival spans five days this year, so this is not a challenge I accept lightly. I AM READY.
This year's fest promising to be plenty exciting–not only because of the extra showings, but because the great historian Kevin Brownlow himself will be celebrating his 80th birthday with us! He picked out a film for the occasion: Mare Nostrum (1926).
The 2018 lineup looks great, starting with The Man Who Laughs (1928) on opening night. Some of the showings that intrigue me most are The Lighthouse Keepers (1929), a dark French drama involving rabies and storms at sea; People on Sunday (1930), a city-symphony-esque documentary set in Berlin; Good References (1920), a Constance Talmadge light comedy; Serge Bromberg's demonstration of 1900s shorts; and of course, the final showing of the festival–Battling Butler, which will be introduced by Leonard Maltin!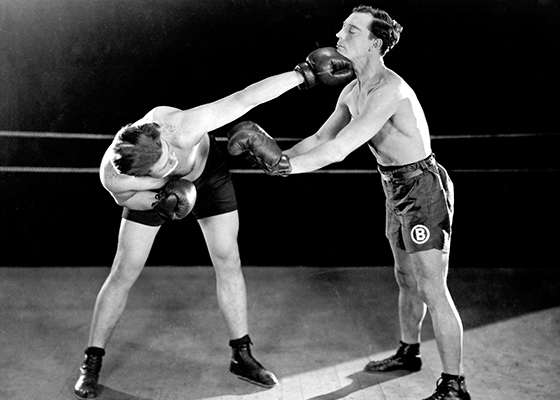 Following the SFSFF, I will once again be making my way to Hollywoodland for another round of sightseeing and researching (surprise, surprise!). This will include another trip to the Herrick library, visits to more silent film locations, meanderings along the mighty California beaches, and other good things. I may even splurge on a dinner at the historic Musso and Frank Grill. Some say no Hollywood trip is complete without dining at Musso and Frank, so I'm way overdue. And of course, I will be sure to cover everything for Silent-ology.
The excitement's mounting…!
—