Happy New Year, my friends! Now that the last hours of the 2010s are ticking away, you know what that means…..! 
I, for one, welcome the impending return of the Twenties. Let's make 'em Roaring!
Before we start partying like a 1928 Joan Crawford movie, let's look back on 2019's various silent-related film discoveries, restorations, home video releases, and other noteworthy events. I try to keep a running list of film news throughout the year, which largely depends on what I randomly stumble across, so hopefully this "year in review" post is pretty thorough. But if I missed anything super obvious and important, please let me know! (And remember that it needs to be an event/discovery/release from 2019 specifically.)
Discoveries and Restorations
In March it was announced that the entire Danish silent film archive, totaling over 400 films, will be made available online by the Danish Film Institute. This was made possible through donations from the A.P. Møller Foundation, the Aage and Johanne Louis-Hansen Foundation and the Augustinus Foundation. 
In April a fine collection of images from 1920s silents was also discovered. Twenty boxes of promotional photos and film set pictures were found in collector Townly Cooke's archives after his death. He willed them to the Bill Douglas Cinema Museum at the University of Exeter, where they are in the process of being made available to the public.
In May, the Museum of Modern Art in NYC announced the discovery of archival footage of Queen Victoria, showing her greeting the public during her last trip to Ireland in 1900. This is part of only a handful of known film footage of the Queen.
In June the British Film Institute released hundreds of Victorian era silents on its site. This is great news for UK silent film fans, since these films are only accessible in the UK–sadly. (How about sharing with us chumps in other countries, BFI? Pretty please?) 
David McLean and Bud Orr made an exciting discovery while clearing out a storage shed behind their town's museum. The walls, covered in cardboard, turned out to be concealing dozens of silent movie posters. The museum has exposed five panels of full-sized posters, each containing layers pasted together that served as insulation.
In July the National Film Preservation Foundation announced that 74 films were being given preservation grants, including a number of silents like Mutt and Jeff cartoon Not Wedded But a Wife (1921), macabre drama Below the Surface (1920) and rare footage of Zelda and F. Scott Fitzgerald. I'll add that Sennett short The Village Chestnut (1918) has been recently preserved and can now be viewed on the NFPF's site–it really shows off Louise Fazenda's slapstick skills!
In November historian Paul Gierucki announced the discovery of original 35mm nitrate positives of Roscoe's Arbuckle's A Reckless Romeo (1917) and The Rough House (1917) with Buster Keaton. Both retain their original American titles, dialogue cards and tinting. They will of course be painstakingly restored!
Resting In Peace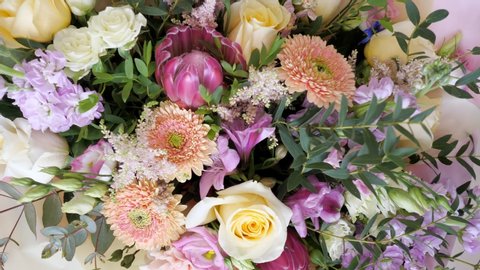 Film preservationist and historian Ron Hutchinson, co-founder of the Vitaphone Project, passed away from cancer on February 2 at age 67. Having worked diligently to save countless early sound films, he was also very prolific in the classic film community and will be greatly missed. 
Actress Fay McKenzie passed away at the venerable age of 101 on April 16. Best known for her roles as Gene Autry's leading lady in a number of '40s westerns, she also had roots in the silent era, having appeared as an infant/small child in films opposite Alice Howell, Colleen Moore, and others.
Murray Glass, owner of the famed Em Gee Film Library and Glenn Photo Supply, passed away in November. Glass spent decades helping cinephiles and historians locate rare 16mm films, contributing a great deal to the understanding of the nooks and crannies of cinema history.
Respected historian and archivist Paul Spehr passed away the third weekend of December. He was the Assistant Chief of the Motion Picture, Broadcasting and Recorded Sound Division at the Library of Congress until his retirement. He was also involved with the famed Pordenone film festival and was a prolific writer whose biography The Man Who Made Moves: W. K.-L. Dickson is essential reading for lovers of cinema history.
Mabel Normand expert and silent era historian Marilyn Slater passed away October 19th. An enthusiastic and generous researcher, she assisted many fans, writers and fellow historians over the years and will be greatly missed. (I was fortunate to have her as a Facebook friend and benefited from much of her fine material at her Finding Mabel Normand site!) 
Noted historian and archivist Eileen Bowser passed away on December 24. The former Curator of Film at the Museum of Modern Art in New York, she also taught at New York University and was an active member of the International Federation of Film Archives. Her book The Transformation of Cinema: 1907-1915 is one of the most comprehensive, helpful books on early cinema history ever written, no question. 
New Blu-ray and DVD Releases
Flicker Alley released a Blu-ray of L'Argent (1928), which had been scanned from the 35mm original negative. They also released The Extraordinary World of Charley Bowers, a 2-disc collection of shorts by the quirky stop-motion animator/comedian. Being a huge Bowers fan, this was very exciting news!
Kino Lorber released a Blu-ray of Uncle Tom's Cabin (1927), the most elaborate silent era adaptation of the famous novel, and new additions of Old Ironsides (1926) and You Never Know Women (1926) (the latter I saw and enjoyed at this year's San Francisco Silent Film Festival). The charming classic Peter Pan (1924) is now on Blu-ray. Valentino's The Eagle (1926) is another great release, and there's also a fresh new restoration of Our Hospitality (1923) with a number of extras, including a commentary track by Farran Smith Nehme and Imogen Sara Smith.
The Criterion Collection now offers new restorations of Chaplin's The Circus (1928) and Lloyd's The Kid Brother (1927). It also released the collection 3 Silent Classics By Josef von Sternberg, which includes Underworld (1927), The Last Command (1928) and The Docks of New York (1928). And if you're looking for a particularly strange/creepy addition to your collection, the latest restoration of Haxan (1922) is also available.
Undercrank Productions put out the crowdfunded The Alice Howell Collection, comedy shorts starring slapstick comedienne Alice Howell, and Marion Davies feature Little Old New York (1923). Currently, they're working to bring two Douglas MacLean features to DVD in the near future.
Milestone Films offers the 2-film set of Nell Shipman films Back to God's Country (1919) and Something New (1920). Shipman was an independent producer and star whose exciting films will make a nice addition to any cinephile's collection.
The always-hardworking Grapevine Video has released a number of silents, including a set of two Marion Davies features, April Folly (1920) and Buried Treasure (1921), White Gold (1927) starring Jetta Goudal, The Man From Painted Post (1917), The Covered Wagon (1923), The Cossack Whip (1916), and more.
Juno Films released the beautiful Shiraz: A Romance of India (1928) on Blu-ray (which I saw at the San Francisco Silent Film Festival 2019!).
New Books
Valentino expert Donna Hill published Rudolph Valentino the Silent Idol: His Life in Photographs, a beautiful 500+ page volume stuffed with rare photos, many from the author's collection. A must for fans of this great screen sheik!
Medieval Art and the Look of Silent Film: The Influence on Costume and Set Design by Lora Ann Sigler was published by McFarland, examining how some silent film studios' art direction was inspired by a "nobler, purer age."
David Kalat published Too Funny For Words: A Contrarian History of American Screen Comedy from Silent Slapstick to Screwball, which explores how slapstick comedy eventually gave rise to the 1930s screwball comedy.
Robert M. Fell's Lon Chaney in The Miracle Man, a graphic novel based on the (apparently magnificent) lost film, is available on Amazon. (By the way, The Miracle Man is one of my top lost films that I'm hoping will be found!)
The thorough study Animated Personalities: Cartoon Characters and Stardom in American Theatrical Shorts by David McGowan argues that famous animated characters like Felix the Cat can be considered stars in their own right, and delves into the history of American cartoons.
James Neibaur published The Jean Harlow Films, a careful study of each of the famed 1930s bombshell's films. Fans will be interested in seeing how Harlow got her start in 1928 silents and how work with stars like Laurel and Hardy paved the way for her busy, albeit sadly brief, career.
Slapstick fans like myself are excited about the release of Rediscovering Roscoe: The Films of "Fatty" Arbuckle by comedy historian Steve Massa (my own review is forthcoming!). Refreshingly, Massa's focus is on Arbuckle's body of work and prodigious comedy skills, from his early Selig Films to the glorious Comique series to his talkies for Vitaphone. An must for any fan of silent comedy!
National Film Registry Updates
Two silents were added to the National Film Registry this year:
Body and Soul (1925),
and
Emigrants Landing at Ellis Island (1903)
Other News
Turner Classic Movies channel turned 25 this year, to much fanfare. May they be around for 25 more! (At the very least.) And, happily, Kevin Brownlow was presented with the Robert Osborne Award at this year's TCM Film Festival. which ran April 11-14. 
The world's last living silent film star, Diana Serra Cary, turned 101 on October 29. Famous in the 1920s for her "Baby Peggy" persona, Cary has spent a number of years as a film historian and has advocated for fair treatment of child actors.
The Criterion Collection launched their new streaming service, the Criterion Channel, on April 8, offering both monthly and yearly plans. This is good news for anyone who used to watch Criterion films on the now-defunct FilmStruck service.
In June, the news broke that Bowling Green State University removed Lillian Gish's name from their theater (which had recently been moved to a different location), apparently because students heard that Lillian had appeared in The Birth of a Nation. In response, a number of prominent names in the film industry signed a petition asking that the Gish name be restored, including Martin Scorsese, Helen Mirren, James Earl Jones and many more. Sadly, the university showed its only wee fragment of a backbone by not restoring Lillian's name (by the way, the theater was also named for her sister Dorothy, who did not appear in BOAN). If I might add some commentary here, I could not be more against this shameful smearing of Lillian's legacy if I tried.
On a more cheerful note, the very first Harry Langdon film festival was held at the Niles Essanay Film Museum the last weekend of September. A number of the great comedian's shorts and features were shown throughout the weekend, and other highlights included a display of Langdon memorabilia, introductions by noted historians and a hand-painted replica of Langdon's signature vaudeville backdrop.
Sadly, on December 2 over 3,000 films, some of which were nitrate, were lost in a fire in Southampton, England. An outbuilding used to store a private film collection, which also functioned as a small cinema, caught fire around 6 p.m. and was completely destroyed.
In lighter news, it was announced that Rudolph Valentino's yacht was going to be restored, welcome news to any Rudy fan (especially anyone who still mourns the demolished Falcon Lair).
—
As you toast in the New Year, maybe raise a glass to 12 more months of exciting discoveries, restorations, and so on–for who knows what the new Twenties will bring us!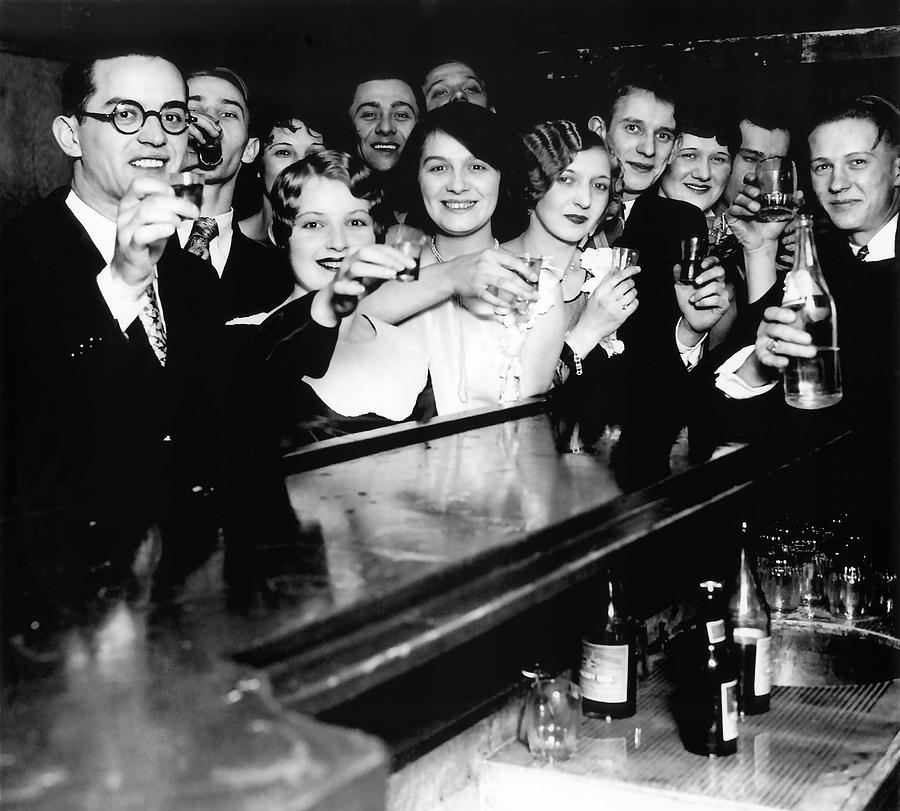 Thanks to historians Paul Gierucki and Steve Massa for being my social media sources for some of the info in this post!