Good heavens, what a lot of changes there's been since the blogathon! I'm sure many of you are either homebound or staying in as much as possible, and are probably already wondering–what shall we do for the next couple weeks (or more)? On my part I've got Silent-ology, other ongoing research projects, and an upcoming move to keep me busy, but even I know that the coming weeks could be pretty darn long.
So here's an idea that's been simmering in my head for awhile, and now seems like the opportune time to share it–since there's nowhere to go and nothing to do, why not have some fun putting on your very own, DIY, cozy-at-home silent film festival?!
You can put this festival on for your family, a couple close friends, or heck, even just for yourself. (I know big gatherings are frowned upon right now so think twice before inviting too many people over!) The key is:
Choose a specific day for your festival.
Make sure your room is set up for optimal film viewing (move TV into better spot if necessary, draw curtains to darken room, add seating if needed).
Schedule films the way a regular festival would.
Stick to the schedule!
First, how long do you want your fest to be? You could just have an evening's worth of films, or you can start in the middle of the afternoon. OR, you can go whole-hog and make a schedule that starts at 10:00 a.m. (remember, you'll have breaks in between so it's perfectly doable. And if your workplace is closed temporarily like mine is, it's even more doable! Win!).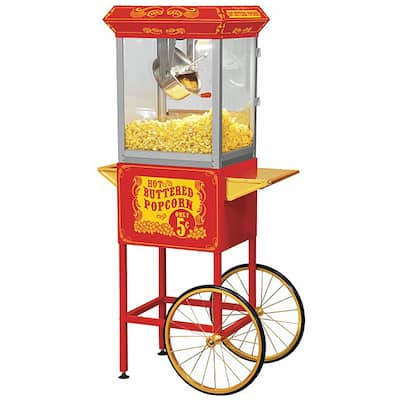 Extra points for having a popcorn machine.
Rather than just grabbing a handful of tried-and-true DVDs off the shelf, take some time to decide on your program–curate. Try to have a mix of comedy and drama, lesser known films and the "big-name" silents. Now's a good time to try watching those films you always meant to watch but never had the time to!
If you have kids you might want to choose some more family-friendly offerings (think Chaplin or Keaton), or if you come from an artsy crowd you might want to focus more on drama and avant-garde (German Expressionism, Bunuel). YouTube, Archive.org and streaming services can easily supplement your at-home film library–we're lucky to have such endless options for entertainment nowadays.
So here's some ideas for, say, an afternoon-and-evening festival, just to get your creative juices flowing. Keep in mind you'll want to check all the running times too so your first couple films don't end up eating into all your time (keep the long ones for the evening!). Let's say we start around 2:00 p.m.:
Fun Family Friendly Festival 1: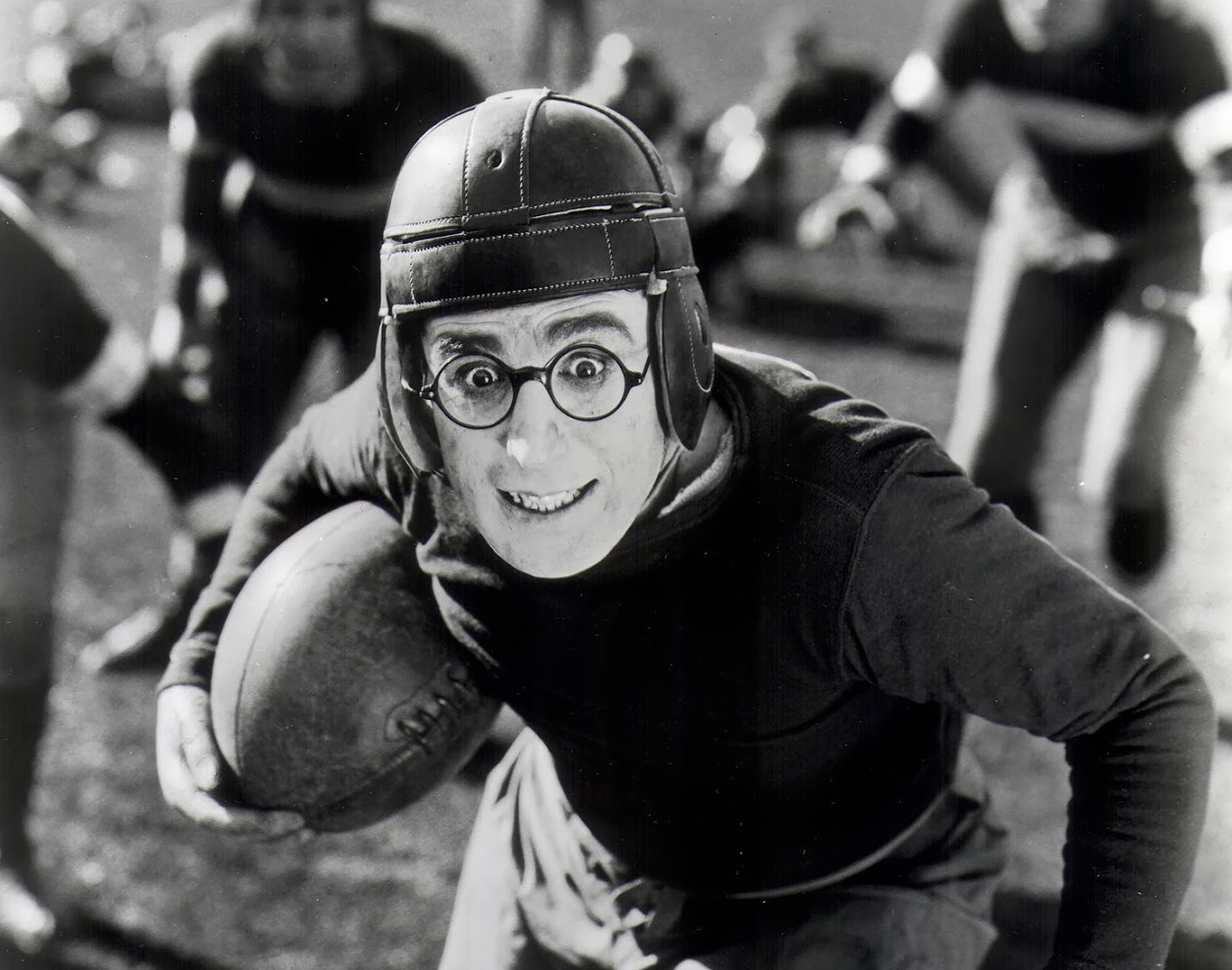 Short: The Scarecrow (1920)
Feature: The Freshman (1925)
*Short break*
Short: Fatty's Plucky Pup (1915)
Feature: The Mark of Zorro (1920)
*Break for dinner*
Short: The Four Troublesome Heads (1898)
Short: A Trip to the Moon (1902)
Feature: The Lost World (1925)
Fun Family Friendly Festival 2:
Short: The Great Train Robbery (1903)
Feature: Go West (1925)
*Short break*
Short: Gymnasium Jim (1922)
Feature: The Extra Girl (1923)
*Break for dinner*
Short: Easy Street (1916)
Feature: Safety Last! (1923)
Artsy Film Festival:
Short: Corner in Wheat (1909)
Feature: Man With a Movie Camera (1929)
*Short break*
Short:  Fantasmagorie (1908)
Feature: From Morn to Midnight (1920)
*Break for dinner*
Short: There It Is (1928)
Short: Au Secours! (1924)
Feature: Salome (1923)
Cinephile Film Festival:
Short: The Policemen's Little Run (1907)
Short: Suspense (1913)
Feature: Fanchon the Cricket (1915)
*Short break*
Short: The Musketeers of Pig Alley (1912)
Feature: Underworld (1927)
*Break for dinner*
Short: The Voice of the Nightingale (1923)
Feature: Broken Blossoms (1919)
Just a few ideas to get the ball rolling! As you can see, I recommend adding plenty of short films to the schedule, for maximum film viewing. Comedy shorts in particular really pick up the energy levels–just make sure to balance them out with some drama!
Be extra creative if you like–maybe you and your friends can dress up in 1920s attire? Or maybe you can hang up a little curtain that can part in front of the screen! Up to you…!
Not only would this be fun to look forward to, but you just might start your own annual tradition–even if it's a solo one. Let me know how it goes!
—