Sometime ago, I saw this still on the National Film Preservation Foundation's site (a site I have lauded in the past) for a film that was being restored:
A Sennett short–from the late 1910s, probably my favorite period of of the silent era–loaded with goofy slapstick–AND it starred Louise Fazenda! I waited with bated breath for it to become available.
I had bated breath for a pretty long time, but my lack of oxygen was worth it because The Village Chestnut is now freely available on the NFPF site! And it's a beaut, too, one of those scratchy-but-clear prints that does silent fans' hearts good. And it's probably one of the best showcases for Louise's slapstick skills I've seen yet–not every actress was willing to fall in mud puddles or do tough, dizzying pratfalls quite the way she did.I'll be honest, I doubt anyone would peg The Village Chestnut as a classic, but if you're looking for an example of the "knockabout" Sennett style it's a mighty good one (my personal #1 is Fatty's Tintype Tangle from 1915, but that's a subject for another post).
The plot, where student Louse Fazenda is in love with teacher Chester Conklin (a romantic idol if there ever was one) but he only has eyes for student Myrtle Lind, hasn't aged too well. It makes more sense when we consider that it's set in one of those small-town schoolhouses where all ages learned in the same room, including some adults. In a time when many Americans grew up working hard on farms, education wasn't always a priority, especially if it interrupted the planting or harvesting seasons. Thus, not everyone learned the same things at the same rates. "Mayhem in a schoolhouse" was a popular subject for slapstick comedies, having lots of fodder for gags, nostalgia factor, and the ease of a single set for most of the action.
Speaking of action, in the course of The Village Chestnut we see: mud flinging, a thumbtack in the rear, smacks in the face, slates getting broken over heads, pepper going up, noses, an ink explosion, falls in tubs of water, slips on wet floors, whacks with an umbrella, thrown water pails, some throttling…in the first ten minutes. Truly this is not a film that believes in wasting time. There's some funny the details like the chalk drawing of an elephant, labeled "Lefant" (obviously that school has high educational standards). Notice how the littlest kids playing students are clearly laughing and having a ball watching the comedians perform!
Chester does his usual dependable job, and Myrtle Lind rocks that striped dress, but Louise is the star of the show if you ask me. She takes a lot of punishment for laughs, including getting drenched with water and smacked around. She also does a perfect backwards fall flat onto the floor–whenever I see falls like that, I wonder how many tries it took for the performer to learn how to do it! (I couldn't.)
Part of the reason Louise was such a popular performer was her expressive face, especially those big grey eyes. She was praised for having a "touch of feeling" in her comedy performances, occasionally compared to Chaplin. I've seen comedienne Alice Howell compared to Chaplin before, but Louise's subtle wistfulness reminds me of the Little Tramp more consistently.
Part of the reason I wanted to mention The Village Chestnut is that it was featured recently on the livestream show The Silent Comedy Watch Party, which airs on YouTube at 2 pm on Sundays (central time). If you haven't heard of it, you're in for a treat! Hosted by the prolific historians Ben Model (of Undercrank Productions fame) and Steve Massa (writer of Slapstick Divas and Rediscovering Roscoe, among many other things), this watch party showcases about 3 comedy shorts every weekend, all presented with plenty of historical context and accompanied with live music by Model–and it's free!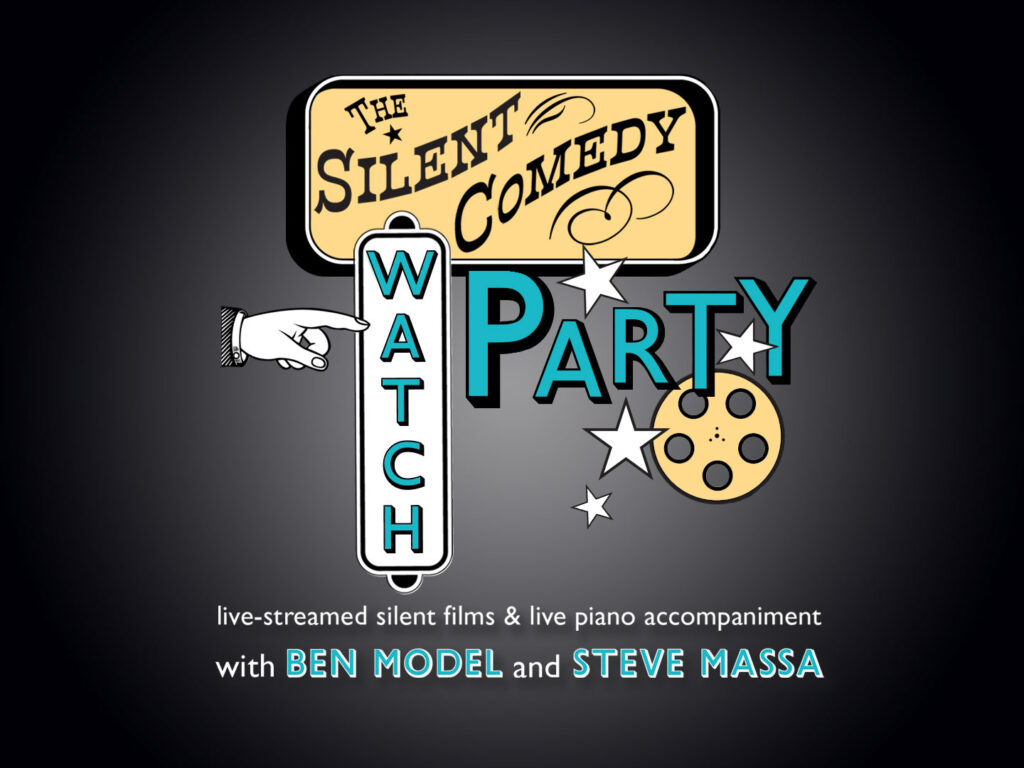 Comedians range from familiars like Keaton and Lloyd to obscure names like Pokes & Jabs, Clyde Cook, Jane Bernoudy and European performers like Cunegonde. The idea for a watch party came during the Great Covid Lockdowns this past spring, and proved so popular that they decided to keep it up every weekend until in-person shows are okay again (might still be awhile…). Watch Party episodes are available on YouTube, so you can have a grand time binging as many as you like while waiting for Sunday to roll around again.
Obviously I highly recommend the Silent Comedy Watch Party, and feel that it's doing the noblest of work in this time of communal entertainment need. Here's the link to the episode with The Village Chestnut–make some popcorn and enjoy!
—