While working the book CHASE! A Tribute to the Keystone Kops (slight plug there, hee hee), editor Lon Davis kindly asked me: had I ever read he and his wife Debra's book King of the Movies: Francis X. Bushman? When I said I hadn't, he offered to send me a copy. Of course I accepted–who wouldn't want to learn more about Edwardian heartthrob Frankie X?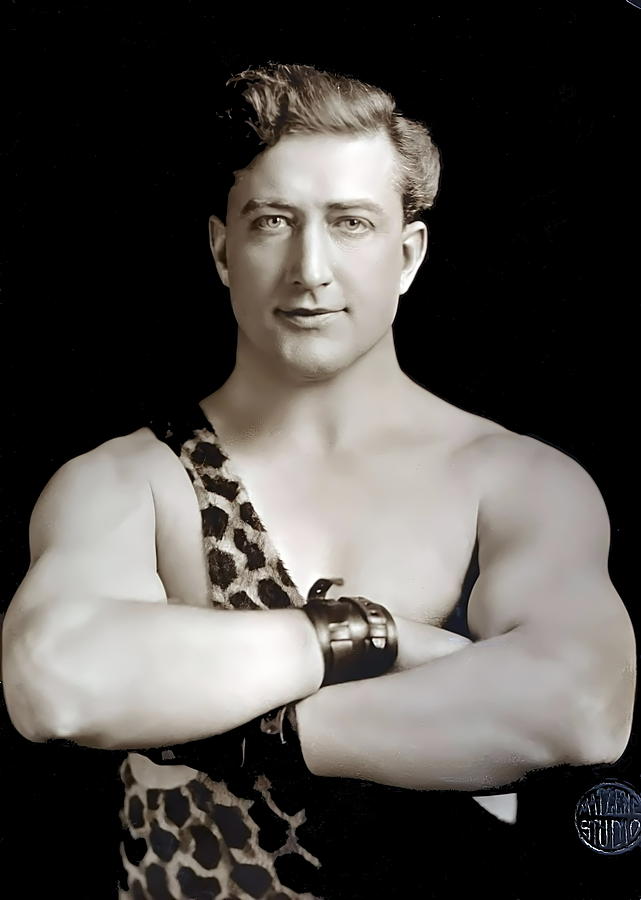 And I can now say, without bias or exaggeration, that King of the Movies is one of the most engaging, readable biographies of a screen star that I've come across, possibly supplanting my former favorites Vamp: The Rise and Fall of Theda Bara and The First King of Hollywood: The Life of Douglas Fairbanks. Or at least standing shoulder to shoulder with them. I mean, those book are pretty darn awesome too.
Years before Rudolph Valentino entered the scene, the beefy Francis X. Bushman was making ladies' hearts flutter and setting the stage for matinee idols to come. As a person, he was almost more fascinating offscreen than on. On one hand he was a vain, egotistical man who spent money like it was going extinct, but on the other hand, he was a very hard worker and gifted with a good sense of humor. Lon and Debra integrate many quotes from Bushman interviews throughout the book, helping to bring him to life more than most biography subjects. By the end you feel like you know him well.
Many silent actor biographies mainly rely on old articles, interviews, and the like, but the Davises were able to get priceless information from firsthand sources: Lon's long-time friend Beverly Bayne, Bushman's former costar and second wife, and Iva Bushman, the star's third wife–and one of his biggest fans. Iva in particular was able to provide Bushman's notes, scripts, recordings, etc. and was very enthusiastic about the biography. In the introduction she proudly states: "He was the screen's first great star. And he was the only star to appear in lantern slides, stock theater, vaudeville, movies, radio, and television."
King of the Movies paints a fascinating picture of the famed actor–his life wouldn't be out of place in a novel. One of twelve children, the high-energy young Bushman grew up highly aware of his natural good looks and loved seeking out adventure. As a child he literally ran away and joined a circus; as a teen he ran away and worked on a boat after his father forbid him to pursue acting. The Davises gracefully weave a number of interview quotes in with the narrative, enabling Bushman himself to tell much of his life story in his own words–just as he probably would've preferred.
Bushman was not a man who did anything by halves. When he started body-building as a teen his intense regimen of workouts and fasting put him in bed for several weeks. Once he recovered he went right back to working out, naturally, only showing down the regimen a bit. He devoured numbers of books and memorized all the plays he could, wanting to be ready for whatever role came his way. A life-long animal lover, he constantly sought out new pets to bring home–everything from rabbits to beetles to snakes. Once he had reached tip-top physical shape he entered wresting and strongman competitions and also worked as an artists' model. Adoring any and all attention, it's not surprising that he felt destined to be an actor.
And once he started acting, it wouldn't take long for the sculpted Bushman with the Roman profile to become not just a star, but an idol. He started the way most actors did and learned the ropes of acting in stock companies, and then in 1911 joined the Essanay studio in Chicago. In the next few years he would be frequently paired with actress Beverly Bayne, making "Bushman and Bayne" one of the most popular couples in the movies. The ideal strong-jawed hero, he was advertised as "The Most Handsome Man in the World" and received tidal waves of adulation from female fans–and tidal waves of money. Bushman was just as enthusiastic about living like a movie star as he was about acting, decking out a 10-room apartment with real trees and a flowing stream and filling it with dogs and pet birds. In time he bought a three-story mansion he dubbed Bushmanor, which quite literally had an entire zoo's worth of pets–rabbits, goats, pigs, turkeys, chickens, horses, hundreds of birds, and so on. He would keep and breed veritable of herds of Great Danes–around 300 of the huge dogs at a time.
Bushman's personal life would also be a source of excitement. Fans never knew their romantic hero was, in fact, married with five children–that is, until Bushman decided to leave his wife Josephine for Beverly Bayne. He learned the hard way that not all fans were willing to overlook anything, and his star began to fall. His career got a boost when he was cast as Messala in the superproduction Ben-Hur (1925), but despite this he he never regained his status as a major matinee idol. The sensational marriage to Bayne also eventually faltered.
Later years included a few more movie roles, stage roles, television appearances, and many appearances in radio, keeping the name of Bushman alive. And while his lifestyle wouldn't ever be as lavish as it was in the 1910s, his later years were full and happy ones–his third marriage to Iva turned out to be a match made in heaven.
Lon and Debra Davis started working on this book back in the '80s when they were both in college. King of the Movies was published the same year as their 25th wedding anniversary. It's a clear-eyed, witty, and wonderfully readable account of one of cinema's most charmingly egotistical megastars–I can't recommend it enough. And the researcher will be happy to see they provided a chronology and filmography, too. I recommend it for rainy afternoons, sunny days lying in a hammock, and definitely recommend bringing it along on a vacation–preferably one that involves sitting by the pool at the swanky Roosevelt Hotel in Hollywood. Bushman would approve.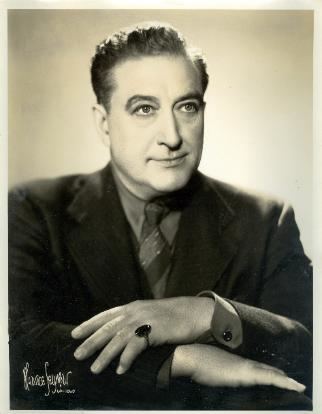 You can buy King of the Movies: Francis X. Bushman here on Amazon and on BearManor Media.
—
This review is very timely since Lon and Debra just released a brand-new, hour-long documentary This Is Francis X. Bushman, complete with plenty of bonus materials, now available at Flicker Alley. From the website description:
"Produced by the Niles Essanay Silent Film Museum and written by Lon and Debra Davis, Flicker Alley presents This is Francis X. Bushman, an original documentary that utilizes numerous still images, rare materials from the silent era, and never-before-seen film clips to chronicle the life and career of one of the silver screen's most prolific and fascinating stars: American actor and director, Francis X. Bushman.
"Featuring an original score by Frederick Hodges and Richard Chon, this publication also includes four bonus films: The Thirteenth Man (1913), rescued by Serge Bromberg and restored by the Academy Film Archive, Dawn and Twilight (1914) & Two Men and a Girl (1911) courtesy of the Niles Essanay Silent Film Museum, and The Marriage Clause (1926), directed by Lois Weber.
"This is Francis X. Bushman is the inaugural title in Flicker Alley's new 'Flicker Fusion' series, a new publication line that brings new projects, lesser known rarities, and archival restorations to light. With a nod to the steady stream of images that motion pictures utilize in creating the magic of moving images, our 'Flicker Fusion' series will be an on-going way to offer high quality, pressed Blu-ray Disc publications at an affordable price, with more titles to be announced soon."
Feel free to check out the trailer!
—