I'm sure I've mentioned before how Christmas silents are fewer and farther between than, say, October-appropriate spooky films (and "spooky" is a broader brush). Christmas wasn't the season-long extravaganza back then the way it is now–some stores only brought in toys a week or two before the big day. Movie theaters might've had a Christmas-themed short or two mixed in with their programming, but focused more on "fairytale" films, since fairytale plays had traditionally been put on for children at Christmastime. Quite the contrast with, say, the Hallmark channel's two-month long 24/7 schedule of 4,678 holiday movies!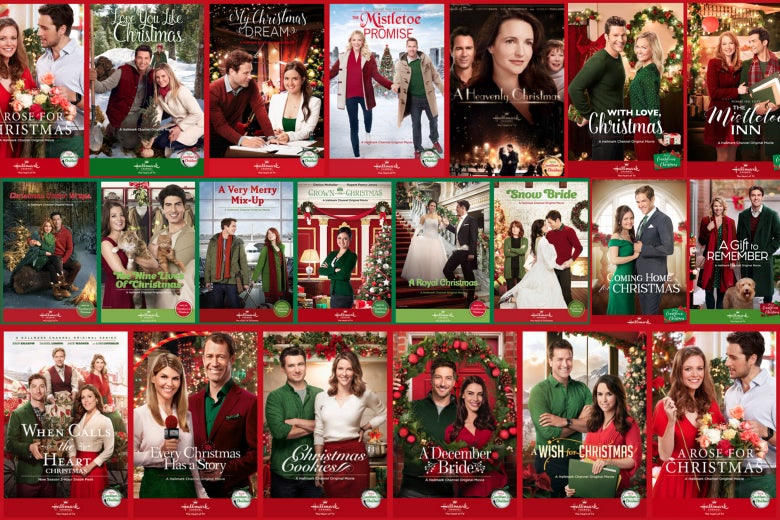 So there's a little less to choose from when it comes to silents with familiar Christmasy imagery, but that just means we can give extra appreciation to the ones we have. Take A Merry Christmas To All (1926), a short novelty I just recently discovered on YouTube–a shoutout to the channel Silent Flicks Theater!
Like many silent Christmas shorts, it's a simple tale that just wants to deliver some holiday cheer, no more, no less. A group of children and some accompanying adults walk through an impressively snowy woods to visit Santa at his little "workshop." They visit with the jolly old elf and leave with gifts in hand. Then there's a few scenes of Santa making toys (he's apparently an expert woodturner), and as the big night approaches we see him get his sleigh and reindeer ready to go. Title cards (at least a couple reference the famous "The Night Before Christmas" poem) add an extra gloss of festiveness. And, of course, we get to see what a typical 1920s Christmas morning is like for three excited kiddos.
The camerawork is pretty simple. While the adults are clearly in mid-1920s clothes I almost doublechecked the date–the long shots and slow pans gave me an early 1910s (or even late 1900s) vibe. Most of the film takes advantage of the most gorgeously-snowy woods you could ask for, clearly the aftermath of an epic snowstorm. You wonder if the filmmakers were waiting for the perfect amount of snow, or if they were already planning on filming in the wintery area and were extra lucky!
You'll notice that the actor playing Santa has dwarfism, which I don't think I've seen in a Christmas film before. They probably wanted someone more on the diminutive side because of the "jolly old elf" Santa tradition. He also seems to know just how to use a woodturning lathe! I gotta say, though, his two reindeer sure don't look like reindeer to me–more like regular deer.
As unpretentiously charming as this all is, the best part is probably watching the little kids themselves, knowing the director's probably shouting directions and encouragement: "Shake all the snow off the little trees–wonderful, keep shaking those trees! Now run towards Santa's cabin! Aaaaand stop. Alright, keep running! There you go!" Notice how some of the kids can't keep themselves from taking peeks at that mysterious camera lens, too. (And, err, how the little boy on Christmas morning instantly aims his toy gun at the camera.)
Halfway through I was wondering how the heck to research this film, since it didn't have any production company titles or anything. When what to my wondering eyes should appear, but a handy-dandy explanation at the end of the YouTube copy. A Christmas miracle as far as fuzzy YouTube copies go, am I right, folks.
A Merry Christmas To All was filmed by, of all things, the Ford Motor Company, which had one of the largest non-Hollywoodland studios in the U.S. Yes, that does mean that Detroit was once one of the centers of filmmaking. Henry Ford was very interested in motion pictures and set up his own studio in 1914, making short documentaries ("actualities") like How Henry Ford Makes One Thousand Cars a Day (1914). The Ford Motor Company would release newsreels and actualities on a regular basis right up through the 1950s. (You can find more info at HenryFord.org here or in this handy article on Hagerty.)
So it looked like the studio that belonged to the Father of the Model T even branched out to short novelties like A Merry Christmas To All. Who knew? (Now I understand why the camerawork was more basic–it was a non-Hollywood studio that leaned towards documentaries, after all.)
This little short would be very cute in an old-time holiday movie marathon. Or you could even have it playing in the background during a Christmas party (I'm not always in favor of using silents as background decoration, but novelties like this are a little different.) Just think–those little kids probably never imagined that folks way off in the year 2021 could still watch them running through all that fresh-fallen snow.
—