Well Happy New Year's Eve, readers! Now that 2021 has almost shuffled off this mortal coil, it's time to take a look at all the silent film-related news that cropped up throughout the past 12 months. Err, much like 2020, it was a bit of a light news year (gee, wonder why?).
As always, while I try to make this a pretty detailed list there's bound to be a few things I missed (even big, obvious things) so feel free to leave a comment if you know of anything exciting or interesting to share. Keep in mind it has to be a story/release/discovery from 2021, not 2020, 2019, 2018 or…well, you get the picture. Alright, let's get to it!
DISCOVERIES AND RESTORATIONS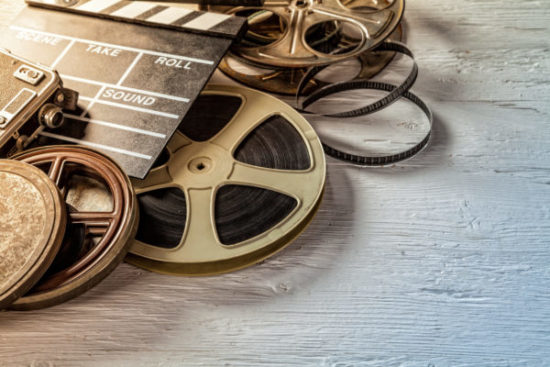 In January it was announced that a 1918 film of Enrico Caruso had been found, complete with the recording of Caruso singing. Preservationists were able to sync the film (called My Cousins) with the sound, providing Caruso fans with a unique opportunity to watch the famed tenor in action.
In February historian Paul Gierucki announced that collector Brock Davis had discovered an original American 35mm nitrate print of Roscoe Arbuckle's The Butcher Boy (1917). Gierucki's team is conducting a 4K transfer and digital restoration of the film, which will be included on an upcoming DVD collection. The original nitrate will be donated to an archive for long term preservation.
In May historian Lauren Hoogkamer from Tacoma, Washington announced the discovery of feature Eyes of the Totem (1926), directed by WC Van Dyke. A crime melodrama, it starred Wanda Wiley and was filmed around in and around Tacoma at a time when some studios were searching for promising non-Hollywood areas to make films.
Also in May, collector Josh Cattermole shared his discovery of a partial print of The Gold Diggers (1923), starring Hope Hampton, Wyndham Standing and Louise Fazenda, which turned up in England. The surviving footage is in beautiful quality and should be available for viewing once its been preserved and restored.
In July the Chicago Film Archives reported they had found a complete print of The First Degree (1923), a rural melodrama directed by Edward Sedgwick and starring Frank Mayo.
In October the Filmoteca Espagnol announced they had found a number of clips from Theda Bara's Salome (1917). The footage prominently features Bara and originated from the collection of Spanish filmmaker Ramon de Banos.
In November BFI uploaded a collection of documentary films from Japan, created between 1902 and 1913, showcasing landscapes, parades, festivals, and other customs.
Also in November, a 1932 recording was discovered of former silent star William S. Hart. He had asked Columbia to produce the recording, which was an appeal to help find a friends who had gone missing in the Alaskan wilderness. This were meant to be widely distributed although most seem to have vanished.
In December it was announced that several films showing everyday life in 1920s Ireland have been found and are currently being restored. These were shot around County Kerry by an American ornithologist who was acquainted with the grandfather of fisherman Michael O Mainnin. Wanting to substantiate his grandfather's stories about the amateur filmmaker, O Mainnin had been searching for the films since 2011 and they recently turned up in a Chicago archive.
RESTING IN PEACE
Ruthie Thompson, a painter who worked in the animation department at Disney, passed away on October 10 at the incredible age of 111. She helped work on Snow White and the Seven Dwarves and other Disney classics, checking each animation cell before it went to print. Interestingly, as a child in the '20s Thompson lived close to the Disney studio and claims some footage of her and neighborhood children wound up in some of Disney's "Alice" comedies.
Film collector and founder of the former Saginaw Cinesation film festival Dennis R. Atkinson passed away on April 12. Atkinson was an enthusiastic and generous collector who had a number of nitrate films preserved by the Library of Congress and who also donated to AFI's film collection.
NEW DVD/BLU-RAY RELEASES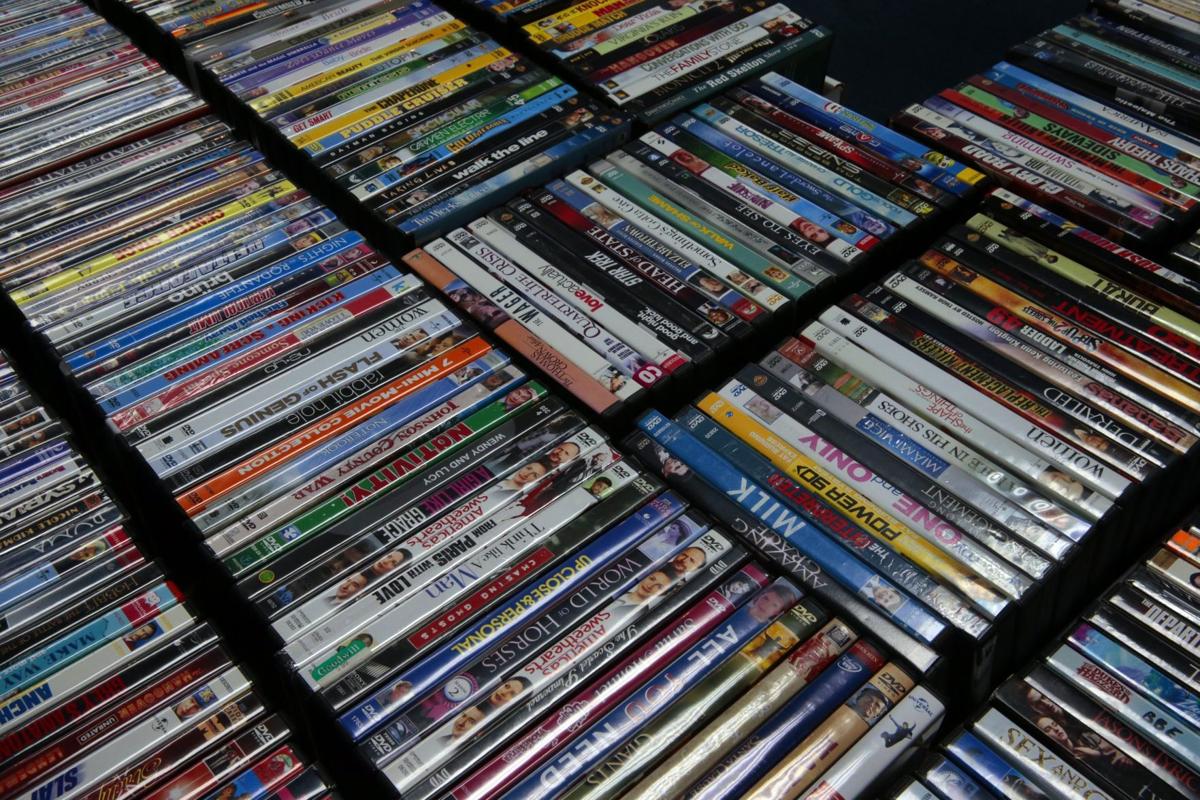 Flicker Alley released This Is Francis X. Bushman, a documentary on the star that was produced by Lon and Debra Davis (also the writers of the biography King of the Movies: Francis X. Bushman). The DVD also includes several Bushman films. Other Flicker Alley releases included the collection Laurel Or Hardy: Early Solo Films of Stan Laurel and Oliver Hardy, and F.W. Murnau's Phantom (1922).
Kino Lorber released a Blu-ray of The Hunchback of Notre Dame (1923) starring Lon Chaney, complete with a bunch of extras, as well as the sensational Mae Murray and Rudolph Valentino feature The Delicious Little Devil (1919) and the double feature Blu-ray of Lois Weber's Sensation Seekers (1927) and A Chapter in Her Life (1923).
Grapevine Video had several excellent, rare releases as usual, including the Marie Doro double feature of Lost and Won and Castles For Two (both 1917), Mary Pickford's Rosita (1923), The False Road (1920) starring Enid Bennett and Lloyd Hughes, and the collection Silent Era Studio Tours, featuring looks behind-the-scenes at Universal, the Thomas Ince studio, and more in their heydays.
Undercrank Productions had one of its most successful crowdfunding campaigns yet with their new Edward Everett Horton: 8 Silent Comedies set. They were able to beautifully restore all eight of the little-seen Horton comedies, making them available for classic movie fans at long last.
NEW BOOKS
The University Press of Kentucky published Vitagraph: America's First Great Motion Picture Studio by Andrew A. Erish. It takes a careful look at the history of the studio and makes the case for its being an even more influential pioneer than we knew.
Tim Lussier published Silent Vignettes: Stars, Studios and Stories from the Silent Movie Era, a collection of essays on forgotten stars and various tales from Hollywoodland.
The Rise and Fall of Max Linder: The First Cinema Celebrity by Lisa Stein Haven was released by BearManor Media. It's an in-depth look at the comedian's life and career and also features a very detailed filmography.
It was announced that a new, comprehensive biography on Buster Keaton is going to be released in February 2022. Buster Keaton: A Filmmaker's Life was written by James Curtis and certain to be a "must have" for Keaton fans' shelves.
NATIONAL FILM REGISTRY UPDATE
Only three silents made it onto the Library of Congress's list this year:
Ringling Brothers Parade Film (1902)
Jubilo (1919)
The Flying Ace (1926)

I was happy to see that some other classics made the list, however, like Return of the Jedi (1983), Strangers on a Train (1951) and especially the magnificent The Fellowship of the Ring (2001). (Pink Flamingoes though? Really?)
OTHER NEWS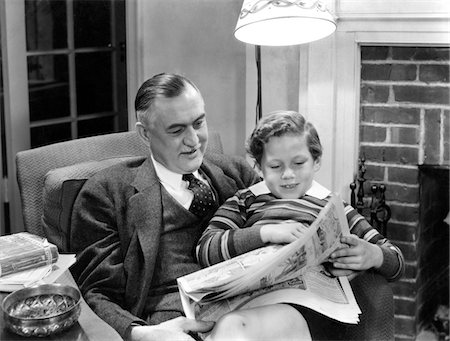 Sadly, in early August the elephant statues and other Intolerance-themed decor at the Hollywood & Highland shopping center on Hollywood Boulevard were removed, apparently as part of the mall's renovation. This renovation had apparently been planned for some time, but media coverage subsequently claimed the elephants had become reminders of Griffith's "racist films"–despite the mall having an homage to his racism-free epic Intolerance. Hollywood Heritage apparently had been in talks with the mall owners to have the decor moved to a local museum, but the owners abuptly stopped responding to Heritage's communications and the elephant statues were destroyed without prior notice.
On September 15 the Media History Digital Library turned 10 years old! This site, which has millions of pages of scanned fan magazines, trade magazines, and other cinema-related publications, has been absolutely indispensable to Silent-ology's research and indeed to silent film researchers overall. May you have many happy decades to come, Mediahist.org!
September 29 was officially declared National Silent Movie Day by a group of film archivists. Silent fans from around the world were encouraged to celebrate the day by attending silent film screenings, watching silents in their homes, sharing silents on social media, or whatever else they saw fit. Silent-ology teamed up with In the Good Old Days of Classic Hollywood to cohost a blogathon in the holiday's honor!
Lastly, in October a new plaque was unveiled in a small alley off Cahuenga Boulevard in Los Angeles officially designating it the Chaplin-Keaton-Lloyd Alley. Historian John Bengtson discovered that the alley had been a filming location for all three of the famed comedians, and was able to raise awareness about its unique place in film history.
Anything I missed? Let me know! And let's all cross our fingers for lots of exciting silent-related news, releases, and (in person) film festivals in 2022!
—