Before kicking off REALLY Old Films Month, I wanted to announce that Silent-ology has been "live" for eight straight years! That decade mark is inching closer and closer…!
8 years–and over 500 posts! And many of them run over 1,000 words, with the longest being around 3,000 (can't get too long!). Fun fact: Silent-ology is sharing this anniversary with the publication centenary of James Joyce's Ulysses. Right now, Silent-ology's post word count is roughly the length of two copies of Ulysses. I think Joyce would agree that's pretty awesome!
Throughout the past year–which, like 2020, was a strange time of ups and too many downs–Silent-ology has not only had a steady readership but I'm proud to say that the numbers have actually been increasing. Lots of interesting mini-discussions have been cropping up in the comments sections lately too, and comments in general have been coming in steadily. You can imagine how psyched I am about all that!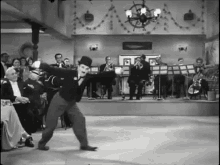 So I want to say a heartfelt THANK YOU to you, the reader, whether you've been dropping by for years or just in the past few days. You're not only the reason for these years of writing and researching, but you're helping to create a mini-community!
And as we always do during Silent-ology anniversaries, let's examine the:
Top Five Most-Read Posts Published in 2021:
5. ANNOUNCEMENT: The Silent Movie Day Blogathonn!
News about Silent Movie Day created a flurry of interest in this blogathon–I was happy to cohost it!
4. Behind The Scenes Of The General
When I was a wee silent film newbie this is the kind of post I hoped to find, so it was wonderful to see so many people enjoy it.
3. What Happened To Virginia Rappe?–Featuring A Q&A With Tracey Goessel
Since there was a surge of interest in the infamous Arbuckle scandal around its 100th anniversary, and since there's tons of rumors and legends swirling around the scandal as it is, I wanted to add some reasonable perspectives to the discussion. This post took some extra care and lots of studying, so happily that seemed to pay off. And I dare say historian Tracey Goessel's thoughts really helped bring the post to the next level.
2. A Closer Look–And Different Perspective–On The "Arbuckle Scandal"
After reading through the more reliable sources and weighing the various theories floating around, this was my own theory on "what happened in room 1219" (what might have happened, that is). It's probably more pragmatic than what you usually hear, so I was glad to see it was well recieved and didn't stir up any sizable hornet's nests. *wink*
1.."The Best Summers Of My Life"–Buster Keaton's Boyhood In Muskegon, Michigan
This was my contribution to the Seventh Buster Blogathon, and it seemed to stir a lot of interest in general. If you haven't been to Muskegon yet–and trust me, the annual Buster convention is a must–maybe you'll be inspired to go.
As per tradition, may I introduce:
Top 5 2021 Posts That Could Use More Love. These are posts that flew a little under the radar when they were first published, but might appeal to a new reader or two:
5. Thoughts On: The Bat (1926)
If you're looking to diversify your October spooky-viewing list, perhaps I can convince you to add The Bat. Hmmm?
4. How To Tell If Your Relative Was REALLY A Keystone Kop
It's surprisingly common for people to have a relative who claimed to be an "original" Keystone Kop, but is it true? Doesn't hurt to keep circulating this bit of helpful info around!
3. Thoughts On: Why Change Your Wife? (1919)
So I basically never miss an opportunity to share this film, it's one of De Mille's most lavish, silly, drama-filled best. So now I'm sharing it again with you!
2. The Mother And The Law (1919)–The Little-Known Film That Became Intolerance
Since the film in question is little-known, it's not surprising this post went a little under the radar–but believe me when I say it contains one of the most powerful pieces of silent film acting I've ever seen. Let's just say that I finally understand exactly what Lillian Gish meant about Mae Marsh.
1..Obscure Films: The Old Oaken Bucket (1921)
This lost film refers to what's now an obscure bit of Americana trivia, which back then was as commonly known–and loved–as apple pie. If you find that intriguing, maybe take a look.
Before covering my personal favorite posts of 2021, what else was Silent-ology was up to in the past 12 months? Once again there were no film festivals to go to–*sob*–and it's now been over two years since I've been in Hollywood. *Double sob* I've continued working on my monthly "Silents are Golden" column for Classic Movie Hub and in March I hosted the Seventh Annual Buster Keaton Blogathon–the banners were fun to design:
I also cohosted a blogathon with In the Good Old Days of Classic Hollywood in honor of National Silent Movie Day–which meant more fun banners!
August was a theme month near and dear to my heart:
And I also contributed an article to the new Comique magazine, a beautifully-designed publication which is free to download (volume 2 is currently being put together, and yes, I contributed again!).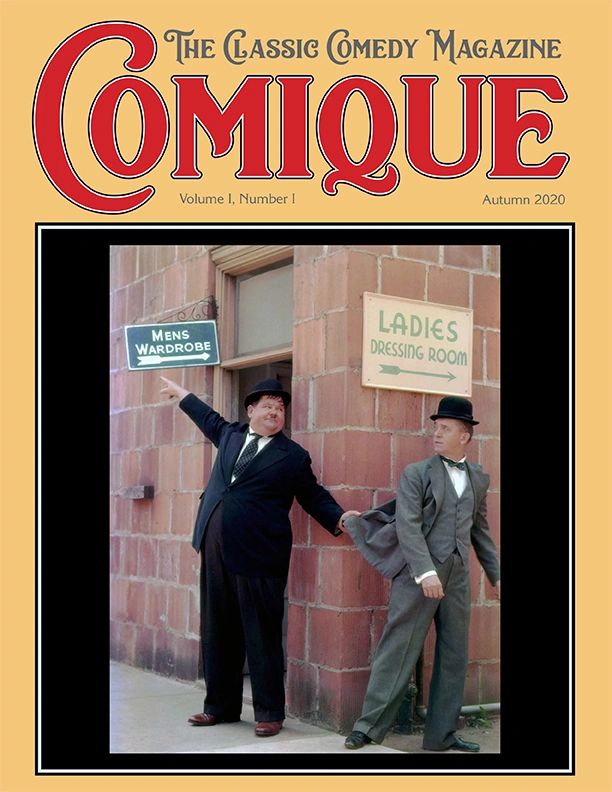 And now for my favorite part of these anniversary posts:
Top 5 2021 Posts I'm Particularly Proud Of:
5. A Closer Look–And Different Perspective–On The "Arbuckle Scandal"
As I mentioned earlier, this was my own "room 1219" theory, which I spent a lot of time pondering. I was happy to contribute in some small way to the discussion of the scandal last year.
4. Charles Ray, America's Country Boy
The boyish Ray rose to fame very much at the right time and place, and I had to tell his story during Rural America In Film Month. I dare say this piece flows pretty well, too.
3. Raskolnikov (1923)–Or, Why Caligari Is Still The Best
No one who reads Silent-ology will be surprised to know that I'm fascinated by German Expressionism! This post is the sort of thing I want to continue doing in the future–deeper dives into the obscure corners of that unusual German art form.
2. What Is The Greatest Silent Film?
Not only was it interesting to ponder this kind of topic, but it also spurred a lot of thoughtful comments, which was the best part.
1..Obscure Films: Cologne: From The Diary Of Ray And Esther (1939)
This was an extra-special piece to write, since it just happened to be a little time capsule of a town near where I grew up. Doing a little on-the-ground sleuthing (a la Silent Locations) to compare "then" and "now" was a pleasure, and not something I can usually do here in the upper Midwest!
Oh, and once again, Silent-ology's All Time Greatest Hit Post is:
How To Throw An AUTHENTIC Roaring Twenties Party
The multi-year reigning champ!
I've got a better feeling about 2022 than 2021, I can say that for a fact. Here's to the next 12 months! I'm planning on Silent-ology bringing you just as many fun stories, interesting facts, unusual trivia, and intriguing news as I can. And you never know what could happen…!
—