There's a lot of legendary lost films that everyone wants to see, like Browning's London After Midnight, the Laurel and Hardy silent Hats Off, Murnau's late silent feature Four Devils, and so on. But I'm sure every silent fan has their own personalized "wish list" of lost films they'd really, really love to see. My own is a bit silent comedy-centric and Griffith-centric, because I love a good comedy (duh) and I'm a big fan of Griffith's wonderful stock company (Marsh, Harron, Gish–priceless!). So here's my list of films that I'm crossing my fingers will turn up some day. I wrote it as a "top ten" list, but just know that only #1 is truly ranked:
10. Back to the Kitchen (1919)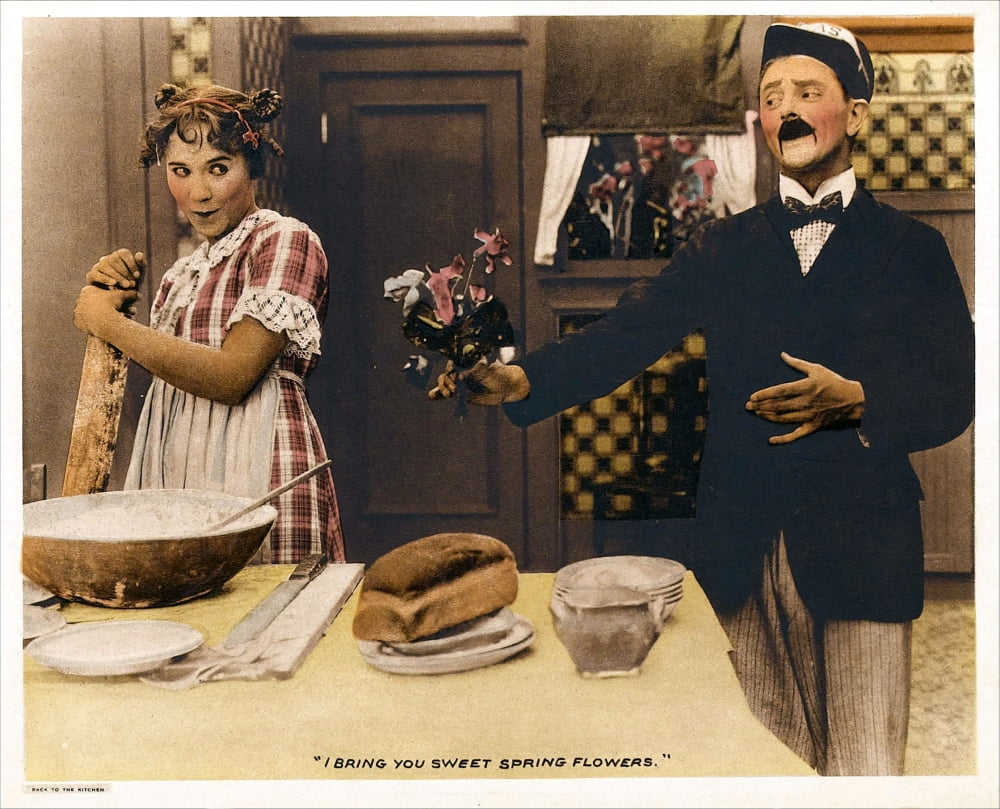 Many of Louise Fazenda's starring comedies with Mack Sennett have vanished, and that's a shame, because as you guys know I'm a big fan of this highly-overlooked comedienne. She usually played a "kitchen slavey" or other type of working girl who's either revealed to be an heiress or is fought over by determinedly inept suitors. It's very hard to decide which short I'd like to see best, but I actually own the above lobby card for Back to the Kitchen (1919) so it'd be mighty special to see it!
Continue reading