This is the final post for Soviet Silents Month. The research wasn't easy, but it was a fascinating and important era to explore. I hope you've enjoyed following along!
It opens with vistas of ripening wheat fields, rippling in the wind of the Ukrainian steppe. Fertile seeds from fertile soil–there's a long history behind the familiar sight. It cuts to a medium shot of a young woman standing beside a sunflower, with the sky providing a natural background. Both are also connected to the fertile soil. Seeds, fields, sun, harvest, life–those few shots elevate their humble subjects into symbols of the most natural, the most beautiful order of things.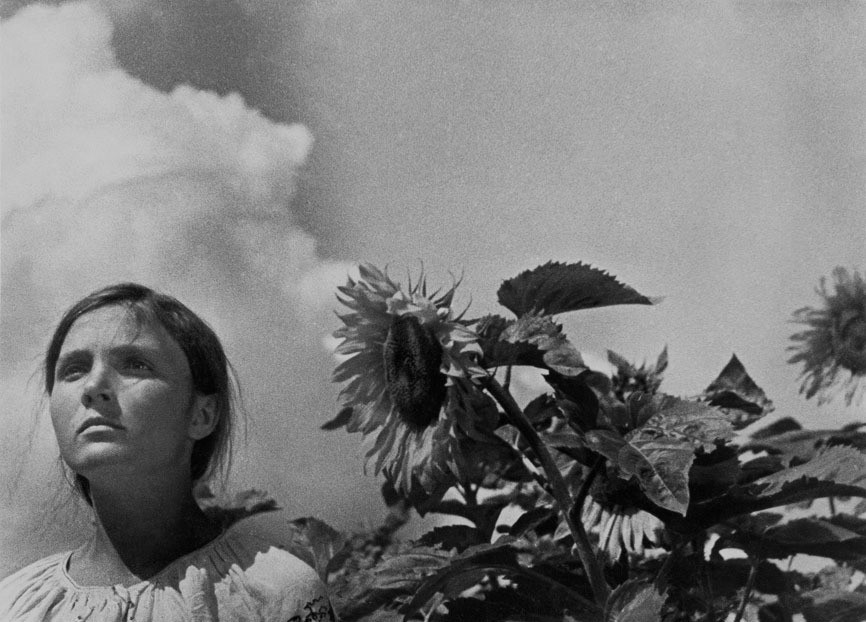 Thus begins Earth (1930), perhaps the most poetic of the Soviet silents, frequently placed on "Greatest Films" lists. Like Eisenstein's Old and New (1929) it was made to glorify collective farms, finishing shooting shortly before Stalin's deadly policies of forced collectivization went into effect. Yet there is depth in the operatic Earth that seems to transcend its subject–at least according to many interpretations. 
Continue reading →