Before kicking off REALLY Old Films Month, I wanted to announce that Silent-ology has been "live" for eight straight years! That decade mark is inching closer and closer…!
8 years–and over 500 posts! And many of them run over 1,000 words, with the longest being around 3,000 (can't get too long!). Fun fact: Silent-ology is sharing this anniversary with the publication centenary of James Joyce's Ulysses. Right now, Silent-ology's post word count is roughly the length of two copies of Ulysses. I think Joyce would agree that's pretty awesome!
Throughout the past year–which, like 2020, was a strange time of ups and too many downs–Silent-ology has not only had a steady readership but I'm proud to say that the numbers have actually been increasing. Lots of interesting mini-discussions have been cropping up in the comments sections lately too, and comments in general have been coming in steadily. You can imagine how psyched I am about all that!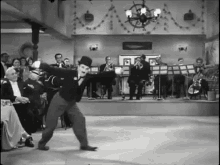 Continue reading