Nosferatu (1922) fans such as myself (and, hopefully, yourself) are highly aware of its iconic status, its gothic cinematography, and its limitless ways to inspire today's filmmakers. It may not be as jump-out-of-your-seat scary as some later horror films, but we highly appreciate how it broke ground and managed to create a beautifully haunting atmosphere.
Oh, and we're also well aware of this guy:
This acquired taste in human form is Gustav von Wangenheim, the source of a few unintentional chuckles in the early scenes of the movie. But maybe that's a little harsh. As I wrote in my Nosferatu review, Gustav's babyface and habit of laughing just a little too long actually make his later scenes with Count Orlok pretty effective–if a character that happy-go-lucky starts getting scared, it must be for a good reason.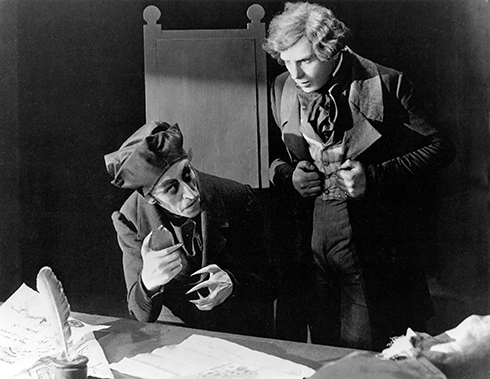 In fact, his acting left enough of an impression that I decided to take a closer look at this young actor. How did he come to star in Nosferatu, and what happened to him thereafter?
Let's just say his story…threw me for a loop.
Continue reading