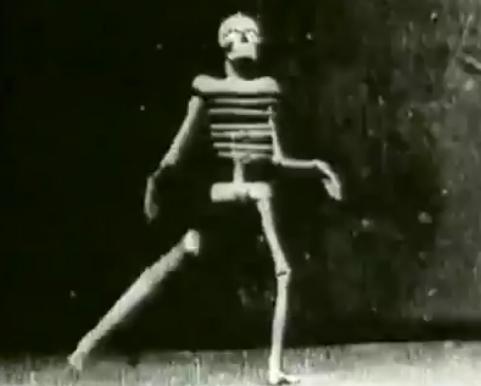 It's less than minute long, was filmed over 120 years ago and simply shows a dancing skeleton who keeps falling to pieces and magically reassembling itself. Silent film fans, any guesses about the director?
Nope! It would actually be these staid gentlemen:
Who probably never pictured themselves being part of a Halloween-themed month, gravitating more towards the documentation of departing factory workers, arriving trains and the like. But they filmed a skeleton, and skeletons are great Halloween decorations, so if you ask me that counts.
Continue reading