If it seemed a bit quiet on Silent-ology lately, it's because my beloved Grandpa passed away last week on Independence Day. He was 91 and had, without a doubt, enjoyed a "life well-lived." He leaves behind his wonderful wife of nearly 70 years, a dozen children, dozens of grandchildren and great-grand children, and even one great-great-grandchild.
And of course, he leaves behind countless memories for all of us to share with each other during each holiday gathering, BBQ or impromptu get-together. And for me, a few of those memories involve bringing over Buster Keaton shorts to watch with him and Grandma.
Grandpa was a big Laurel and Hardy fan all his life, and as a result the duo was pretty much a staple in my family. But believe it or not, I was the only relative who ever thought to bring over some 1920s silent comedies.
As a result, some of my last and fondest memories of my Grandpa involve watching Buster together. He and Grandma both remembered Buster from way back when, although they hadn't seen much of his work in a long time. They would remark how impressive it was that Buster put himself through so much physically for those films. We laughed together and enjoyed all the little "old-timey" details. And I'll always have that.
Thinking over these memories recently, it reminded me how important it is to watch these old films with the folks who were there during Hollywood's Golden Age (I do include the 1920s in that Age, by the way). It's important because they remember all those "forgotten" stars–and have been fans of some of them for decades–and also because they get old films. We all know a rather large number of folks who, well, don't.
An observation I've had about modern society, one that's bothered me quite a bit, is that in spite of the remarkable amount of information we have at our fingertips we are growing increasingly uncultured. Mind you, we have incredible access to old movies, movies, literature and so on, more so than we've ever had in all of human history. But what do we also have? An equally massive amount of distractions–games, apps, streaming, social media, and so forth. After all, all those kids glued to their smartphones aren't ardently researching Shakespearean sonnets or arias from Carmen.
I'm not a cynic, so I'm not saying that can't or won't change in the future. I'm strongly optimistic that silents will always find new audiences thanks to the Internet, and you never know what sort of revivals there will be in the decades to come.
But what we won't have in the decades to come are the folks who remember cinema when it was still relatively young. The people who don't sit through a black and white film just to humor you, but who enjoy it right off the bat. People who, well, grew up in a more cultured age, the sort where movie stars went to a costume parties dressed as historical figures (how many people think of dressing up as Napoleon nowadays?) and where silent comedies referenced classic operettas (the Looney Tunes sure carried that torch).
Now, in the year 2018 there aren't many elderly people who are quite elderly enough to have clear memories of silent films. They would have to be nearly 100 to have seen silents as children (if you know any centenarians, get them in front of your DVD player pronto). But many of them remember the stars of the '30s and '40s, and those stars often got their start during the silent era, as you will recall. I say it counts.
So I'll close this little reflection with a simple plea to share your love of silent films with your grandparents, parents, aunts, uncles, etc. while you still can. Make some memories that you can look back on fondly. And hopefully those memories will also inspire you to share silents with the younger generations, so we can bring a bit more culture–a bit more beauty and richness–back into our modern age.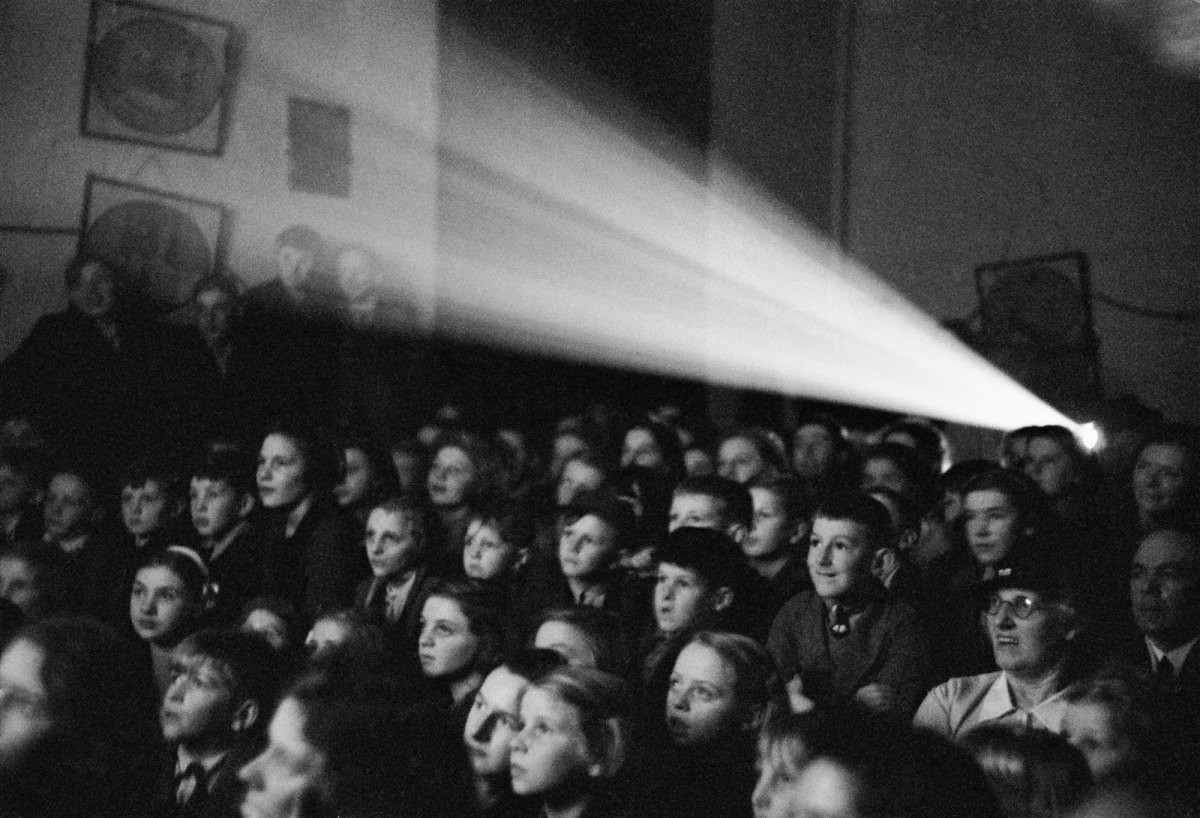 —