Today the sad news broke that Diana Serra Cary, also known to the world as "Baby Peggy," has passed away at age 101. In a sense, this marks the end of an era. She was our last living link to the silents films that we all love so well. The final page has been turned; the final chapter has ended.
Cary was just a toddler when her parents got her a film contract. Noticing what an obedient child she was, director Fred Fishbach thought she'd work well in a studio. After successful appearances in shorts alongside the canine star Brownie, Cary was given her own film series and eventually starred in light comedy features. She would act alongside luminaries like Clara Bow and be photographed with the likes of Mary Pickford and Douglas Fairbanks.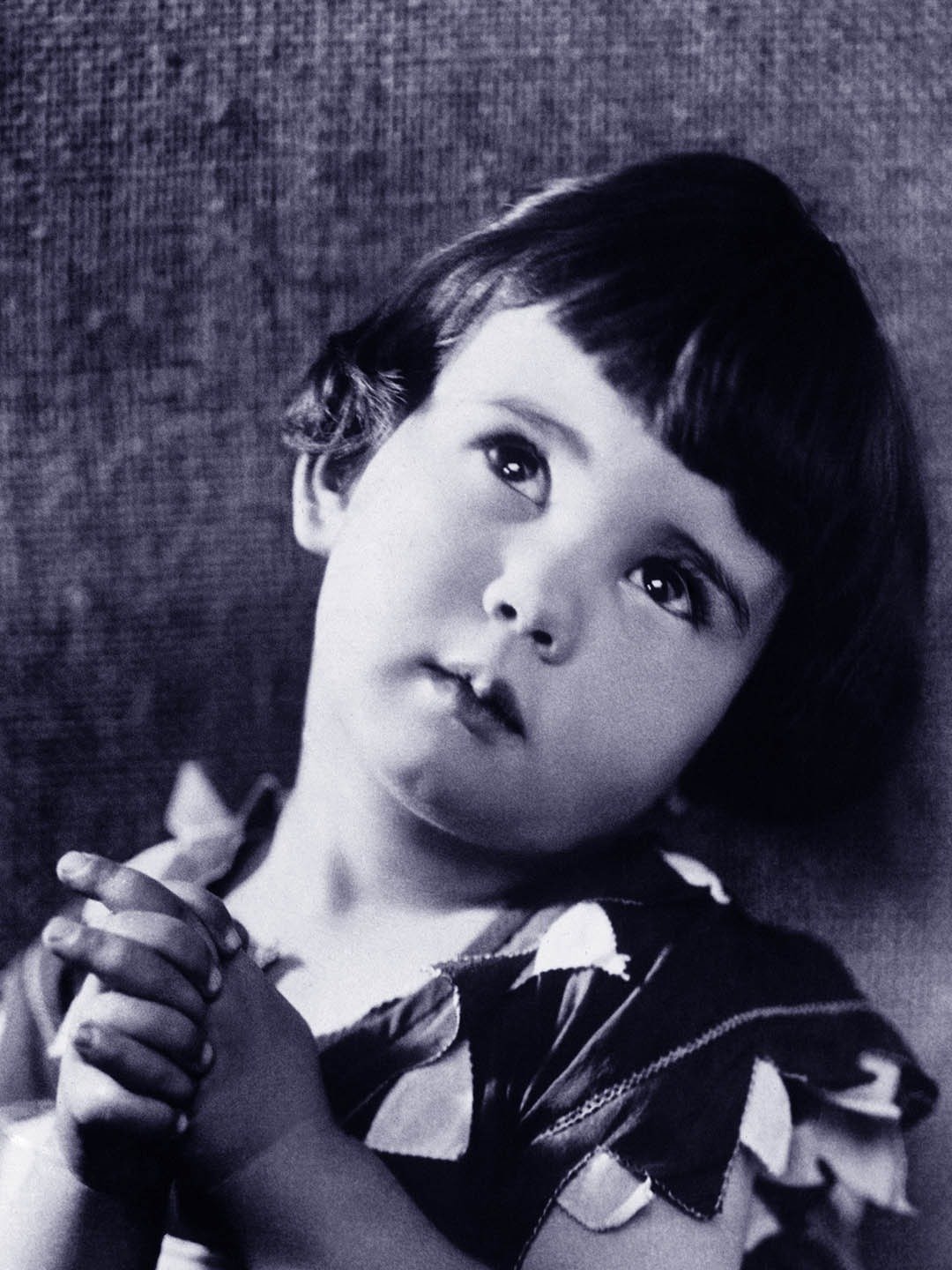 Sadly, Cary's family spent the money she earned recklessly, and when her father tried to dispute her contract one too many times it was severed in 1924. Even worse, a relative stole the remainder of the family's sizable fortune, leaving them broke. They turned to vaudeville as a way to keep Cary's career going, and she would make a number of successful appearances. Her parents made her return to Hollywood in the early '30s, only to find that the industry had moved on. Cary's last film was Having a Wonderful Time (1938), where she was an extra. She didn't mind, having spent so many grueling hours working since she was practically a baby.
Post-films, Cary would marry twice (her second marriage to Robert Cary lasted until his death in 2001) and go by the name Diana Serra Cary, hoping to distance herself from the Baby Peggy image. She worked as a radio writer, publisher, and historian. Eventually growing more at peace with her difficult early life, she began writing about the experiences of child actors in early Hollywood, penning the books What Ever Happened to Baby Peggy: The Autobiography of Hollywood's Pioneer Child Star, and Jackie Coogan: The World's Boy King: A Biography of Hollywood's Legendary Child Star.
In later years Cary was sought after for her memories of her early career. She appeared in documentaries, sat down for interviews, and became passionate about advocating for fair treatment of child actors.  She would also publish her first novel, The Drowning of the Moon, at age 99.
Diana passed away on February 24, 2020, at her home in Gustine, California. Survivors include her son Mark and her granddaughter Stephanie. In a statement to the press, Mark said: "I am proud of how she was able to come to terms with what happened to her from when she was just a toddler and re-create her life anew. She learned to love herself and her unusual childhood so she could focus on telling her story to educate others in how to avoid the same negative things that she had experienced in her life and career as Baby Peggy." In lieu of flowers, the family asks that contributions to be made to a GoFundMe account to help cover outstanding medical expenses.
RIP, Diana. We're incredibly lucky that you were with us for so long, and we cannot thank you enough for your years of hard work and dedication. On my part, just knowing she was out there in California–a living link to the past that fascinates me so much–was always a thrill.
—