Throughout 2020, numerous theaters and film festivals have faced unprecedented shutdowns and cancellations thanks to COVID-19. With so many film lovers stuck in their homes, many hardy souls have devoted time and resources to offering streaming films and online shows. In my opinion, one of the best shows has been the delightful weekly Silent Comedy Watch Party, hosted by historians Ben Model and Steve Massa. They've been streaming live every Sunday at 2 p.m. for the past 12 months!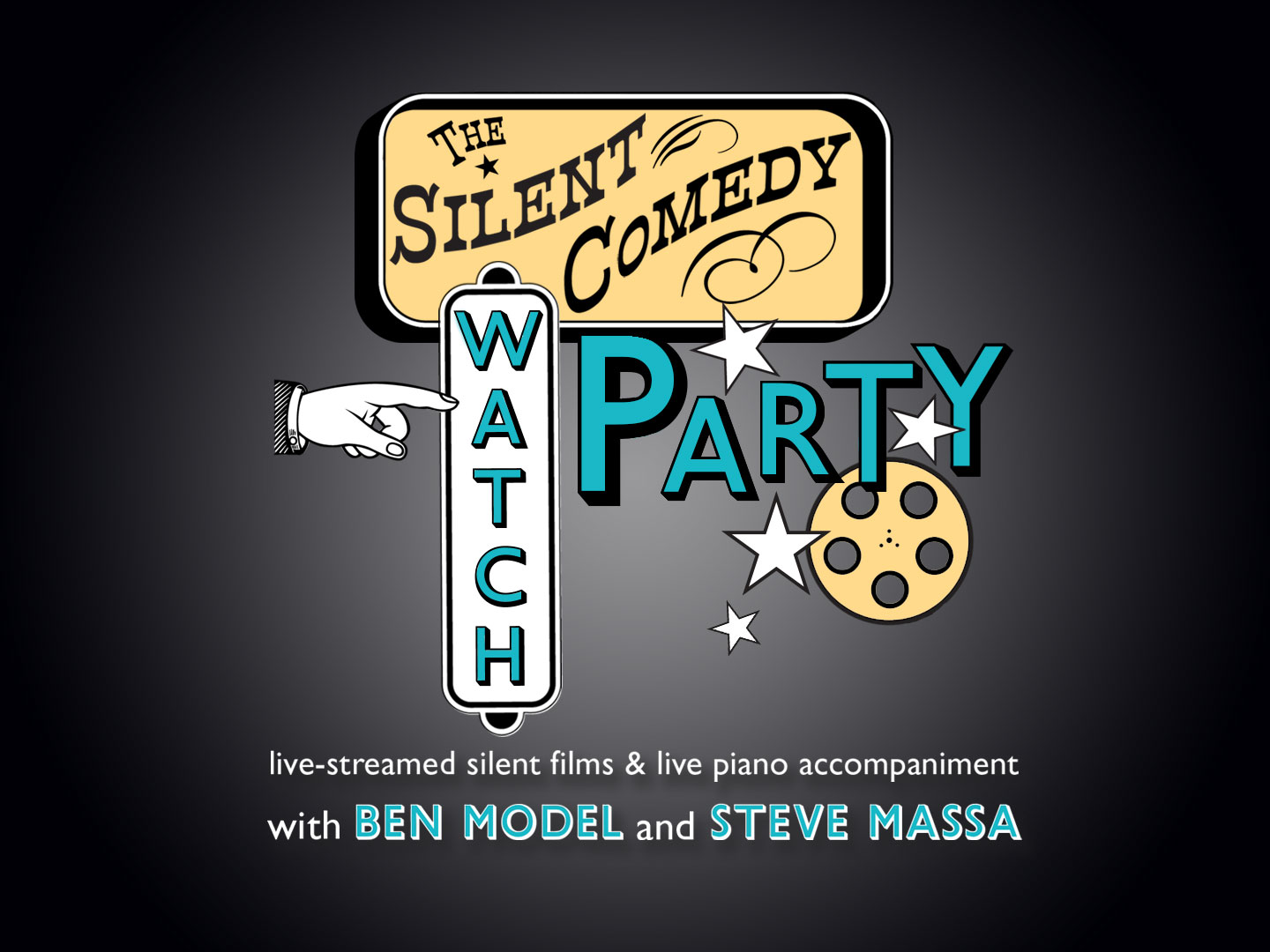 Logo by the talented Marlene Weisman.
Each Watch Party showcases 2-4 silent comedy shorts, some starring famous names like Chaplin and Lloyd and others featuring some of the countless obscure performers from the 1900s-1920s. Model and Massa discuss each short beforehand, giving backgrounds on the performers, historical contexts and other insights, and Model accompanies every film live with piano. Model's wife Mana and Massa's wife Susan work behind the scenes to ensure everything's running smoothly–it's a real team effort. All episodes are available on the Model's YouTube page (definitely go and subscribe!), which means there's a virtual smorgasbord of classics and rarities for comedy fans to binge their way through.
For many people, the Watch Party's become a bright spot in their week, and they've been happily tuning in each Sunday to laugh and relieve a bit of stress–which is no small service nowadays. In celebration of the one year anniversary of the Watch Party on March 21st–which also happens to be their 50th episode!–Silent-ology's conducting a little interview with the two masterminds behind it. I hope you enjoy!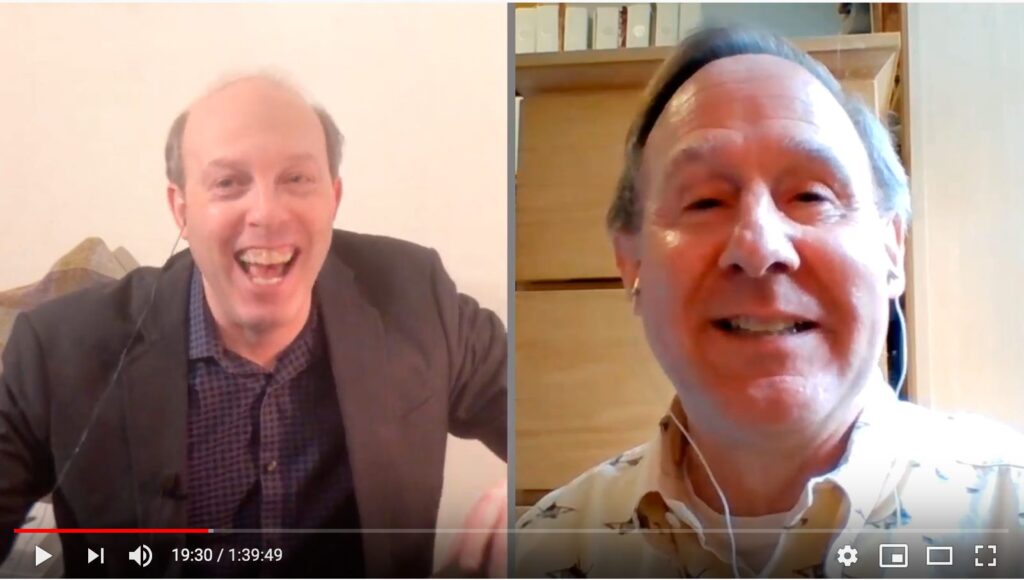 Image from Model's site.