UPDATE: Day 2 of the blogathon has begun! More posts will be trickling in today, so make sure to check back and see what's new!
Well that was a long 12 months, wasn't it? But happily, in spite of everything, we've made it back to:
Our excellent Buster Keaton Blogathon has made it to year 7! Once again we will be celebrating the life and brilliant legacy of one of cinema's most beloved comedians–the guy whose work is the gift that keeps on giving.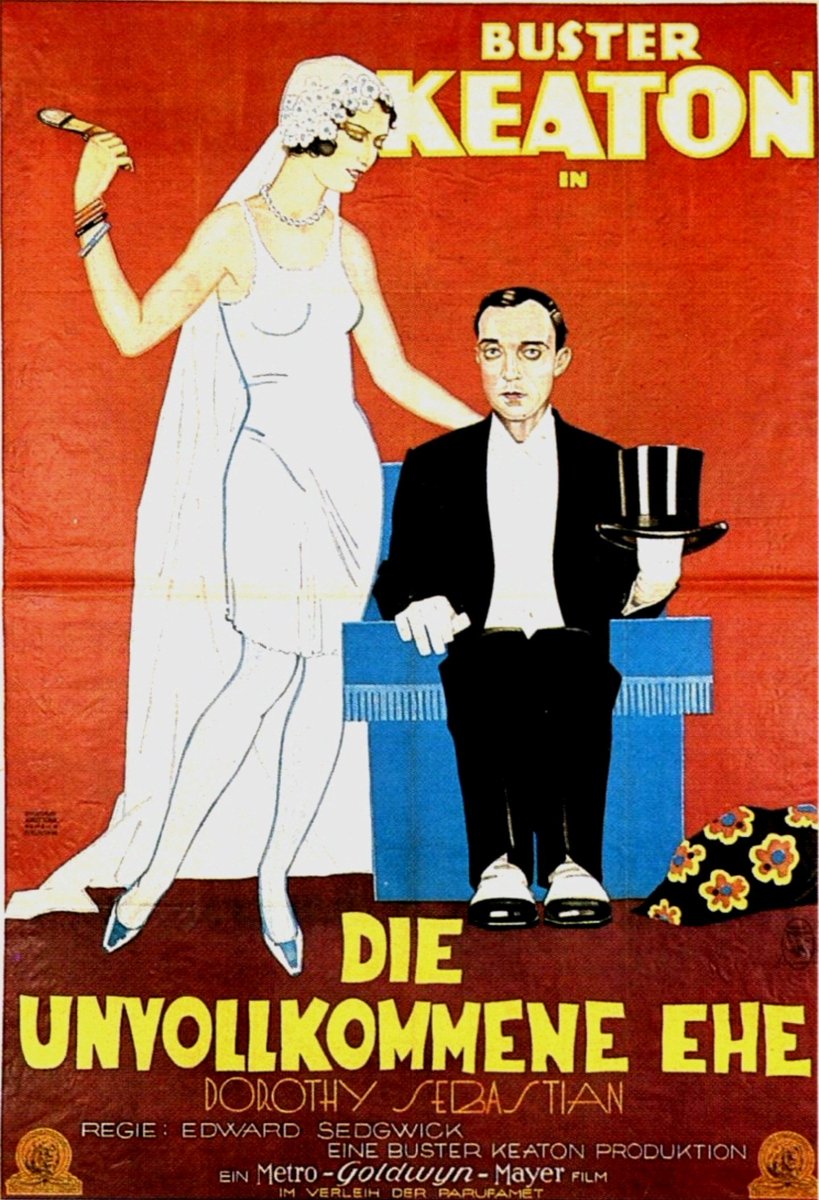 Bloggers: Please send me the link to your post whenever it's ready today or tomorrow (and thanks to those of you who sent me a link early!). I'll be updating periodically throughout the blogathon. Don't forget that I'll be holding a drawing for the participants, as a little "thank you"! The winner will receive a copy of one of my favorite Buster books, Buster Keaton: Interviews. The drawing will be held on Wednesday, March 24th, barring any wacky unforeseen difficulties. (After 2020, you just…never know anymore.) I'll be in touch with the winner!
Readers: Please drop by often today and tomorrow to check out the latest posts–and don't forget that we bloggers live for comments!
Wondering what the previous 'thons were like? Here are the links to the First, Second, Third, Fourth, Fifth and Sixth Annual Buster Blogathons–whew! I guess you could say if you're looking for anything Buster-related, we've probably got it. 😀
Let the binge-reading begin!
The Roster:
Silent-ology | Buster's boyhood summers in Muskegon, Michigan
Once Upon A Screen | The High Sign (1919) and Hard Luck (1921)
The Thoughts of One Truly Loved | Free and Easy (1930)
MovieMovieBlogBlog | Cops (1922)
Big V Riot Squad | Buster's 1920-21 Silent Shorts
Cinematica | Steamboat Bill Jr (1928)
Century Film Project | The Goat (1921)
Taking Up Room | The General (1927)
Critica Retro | The 1954 TV episode "The Awakening"